Weddings & Events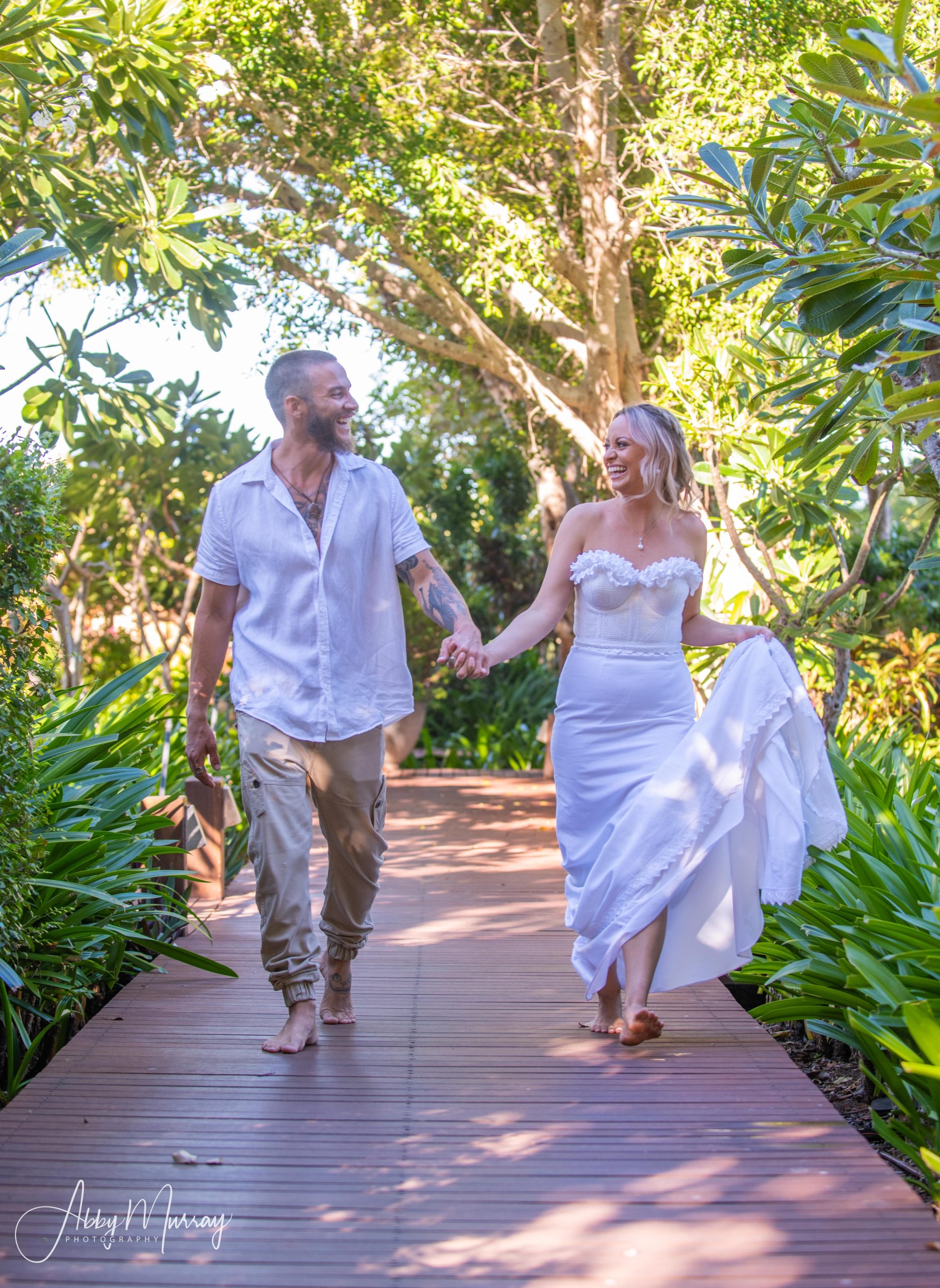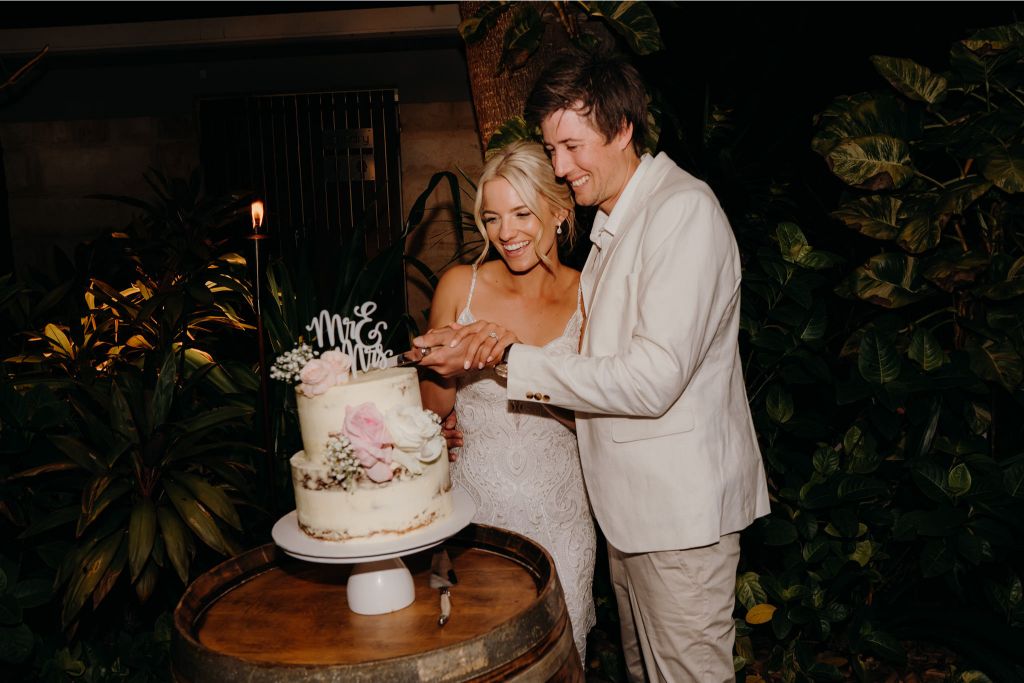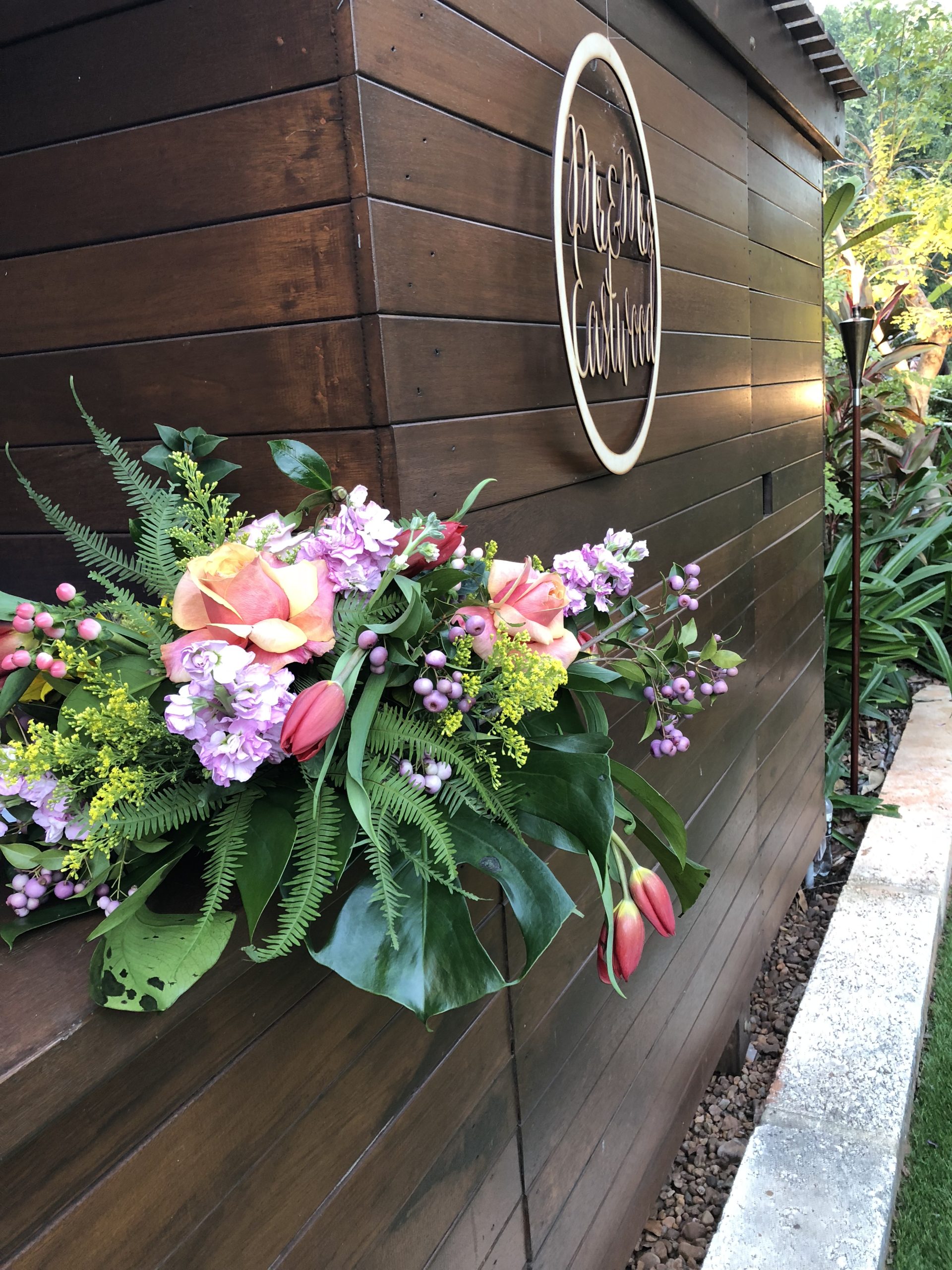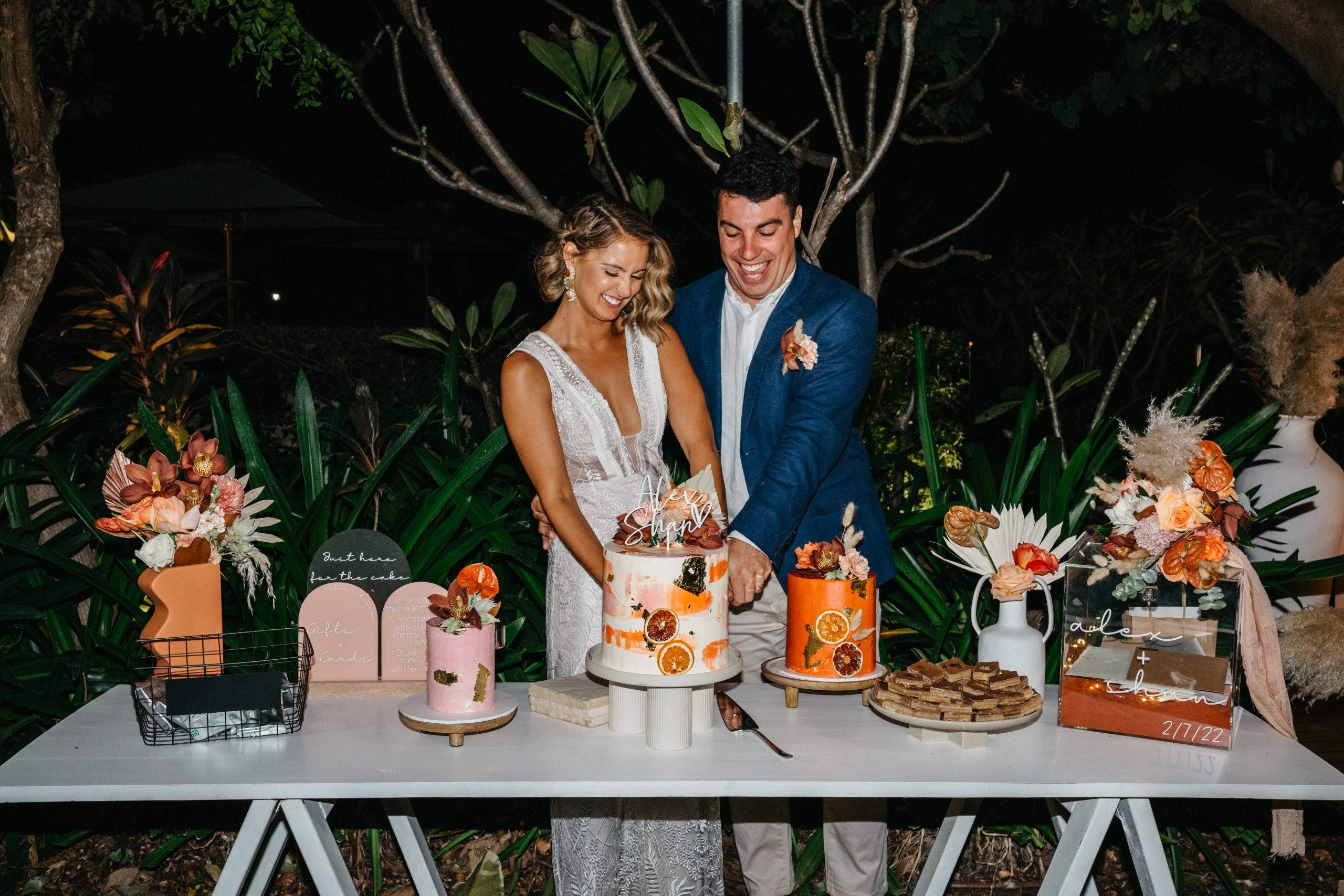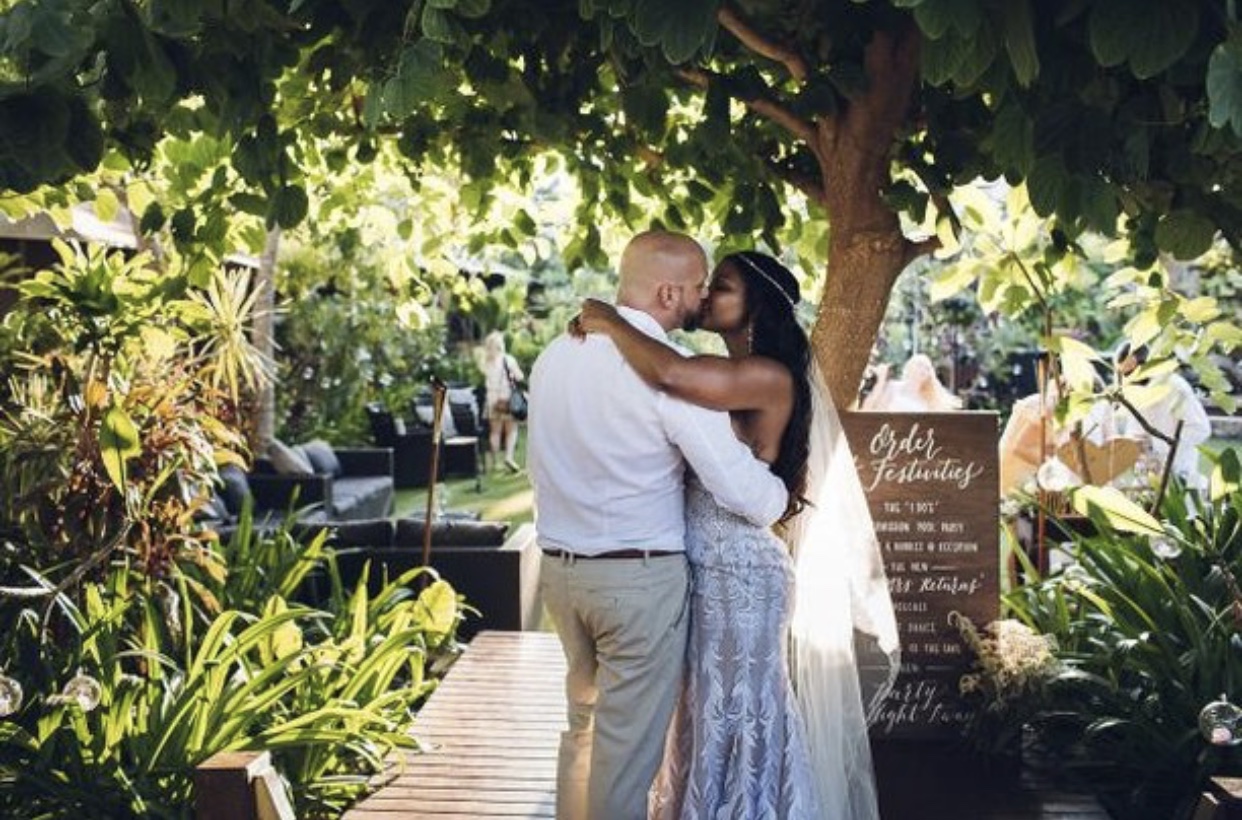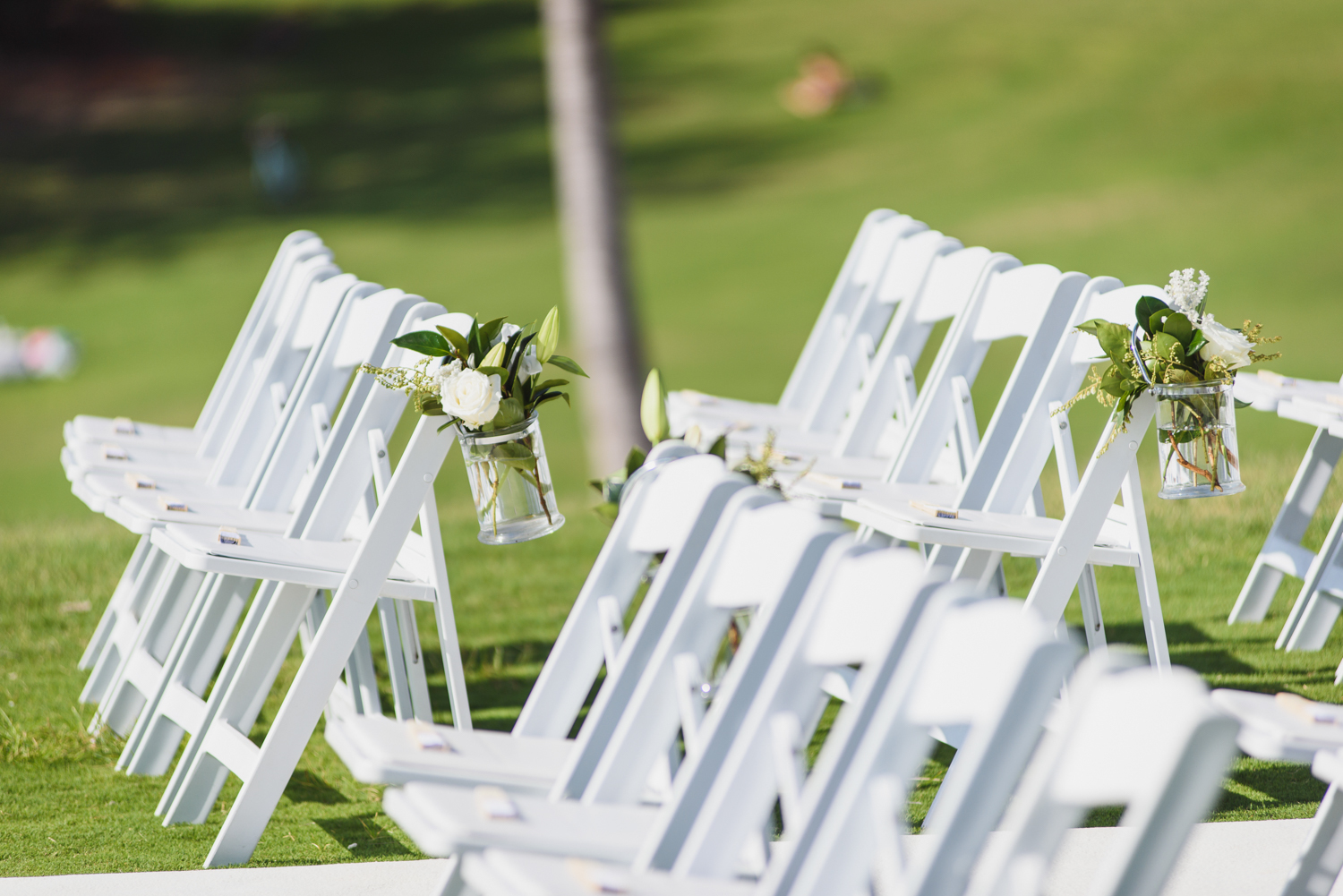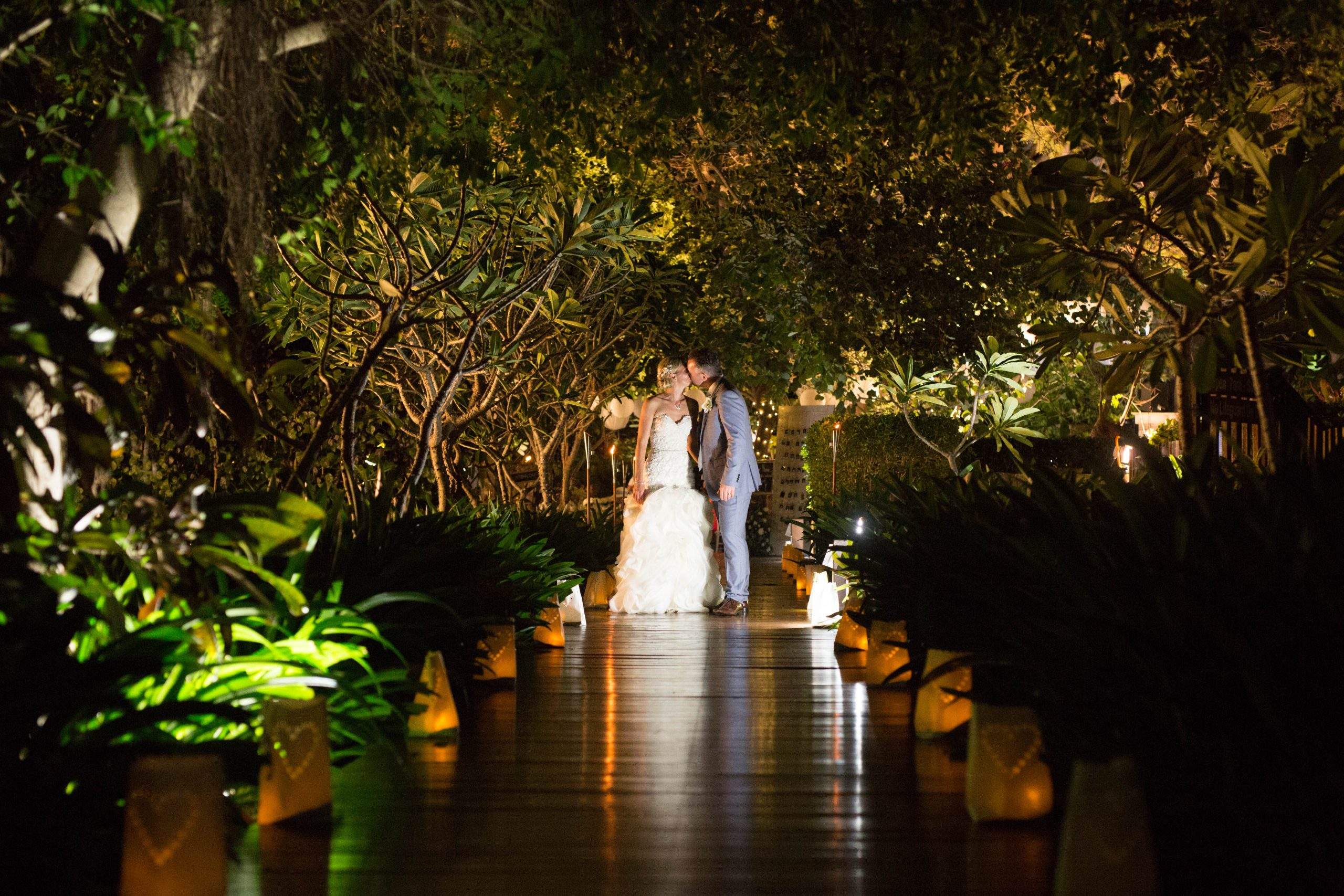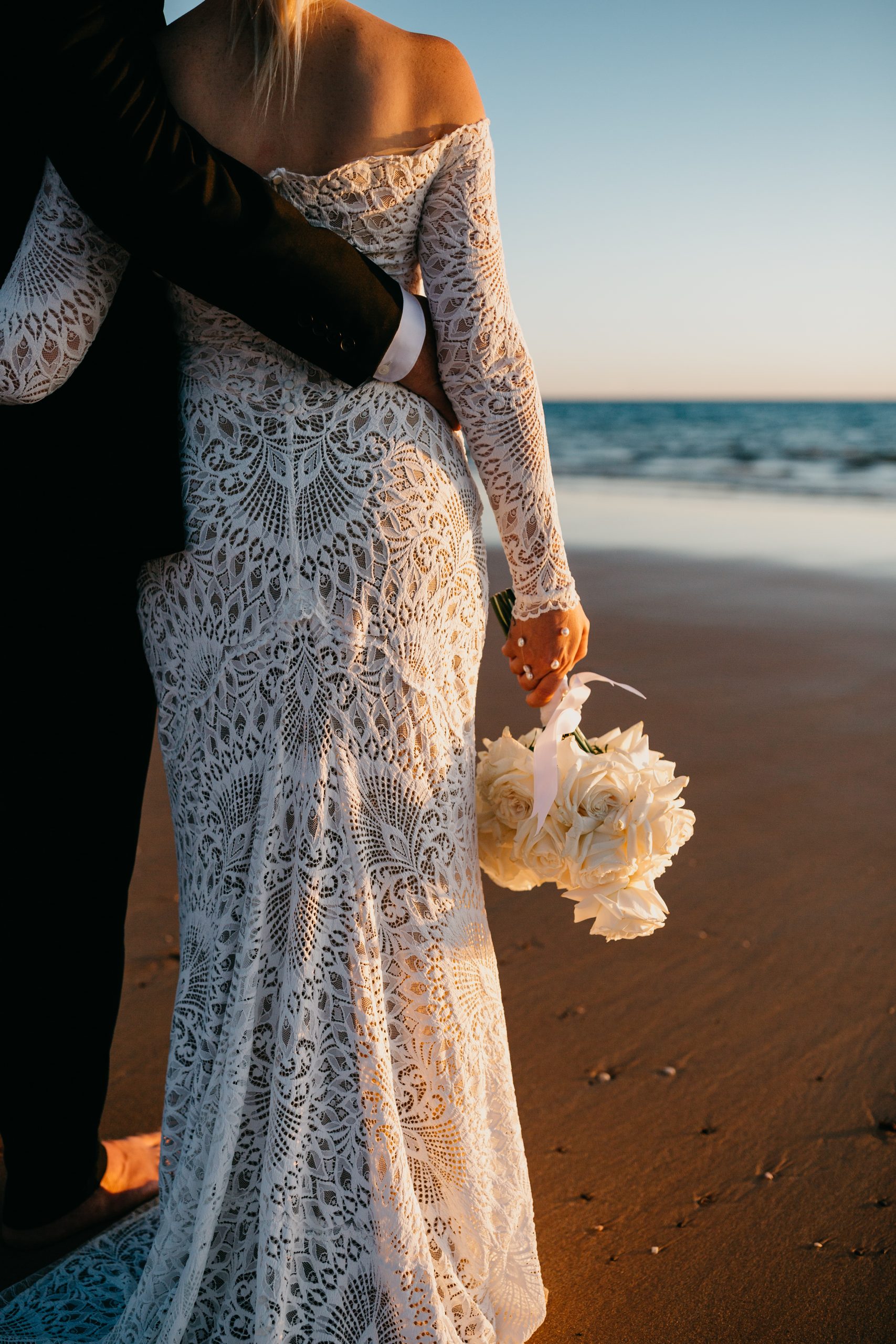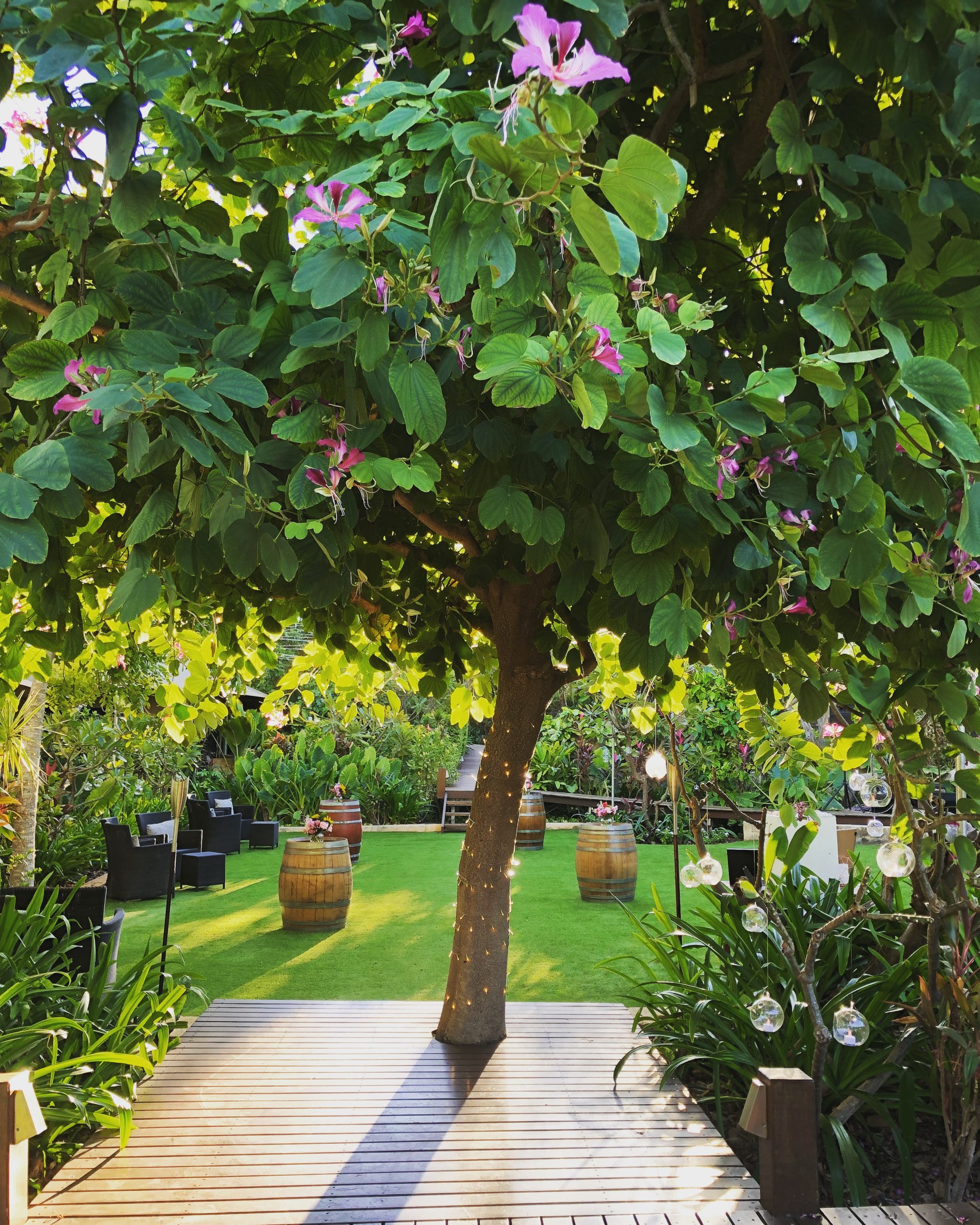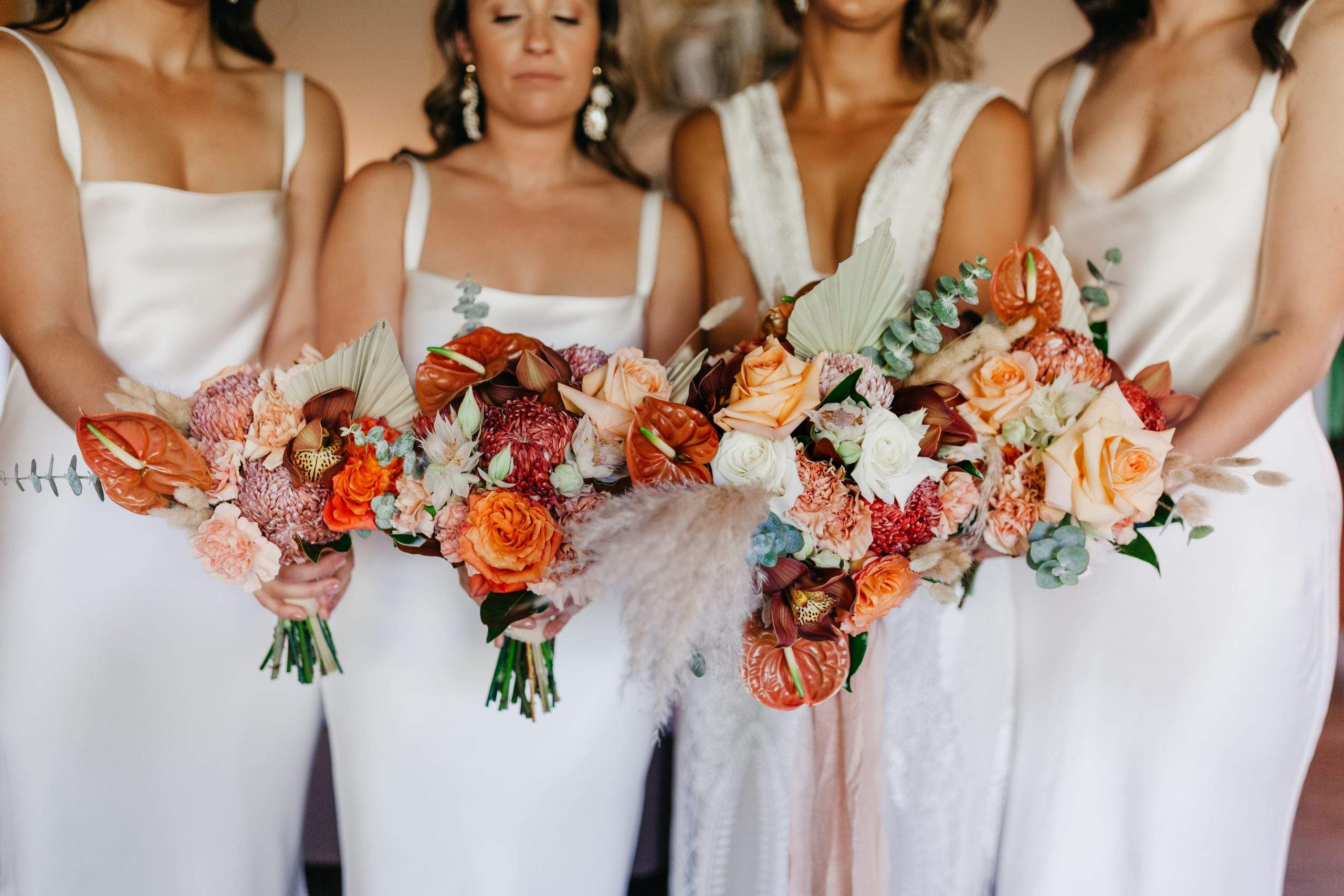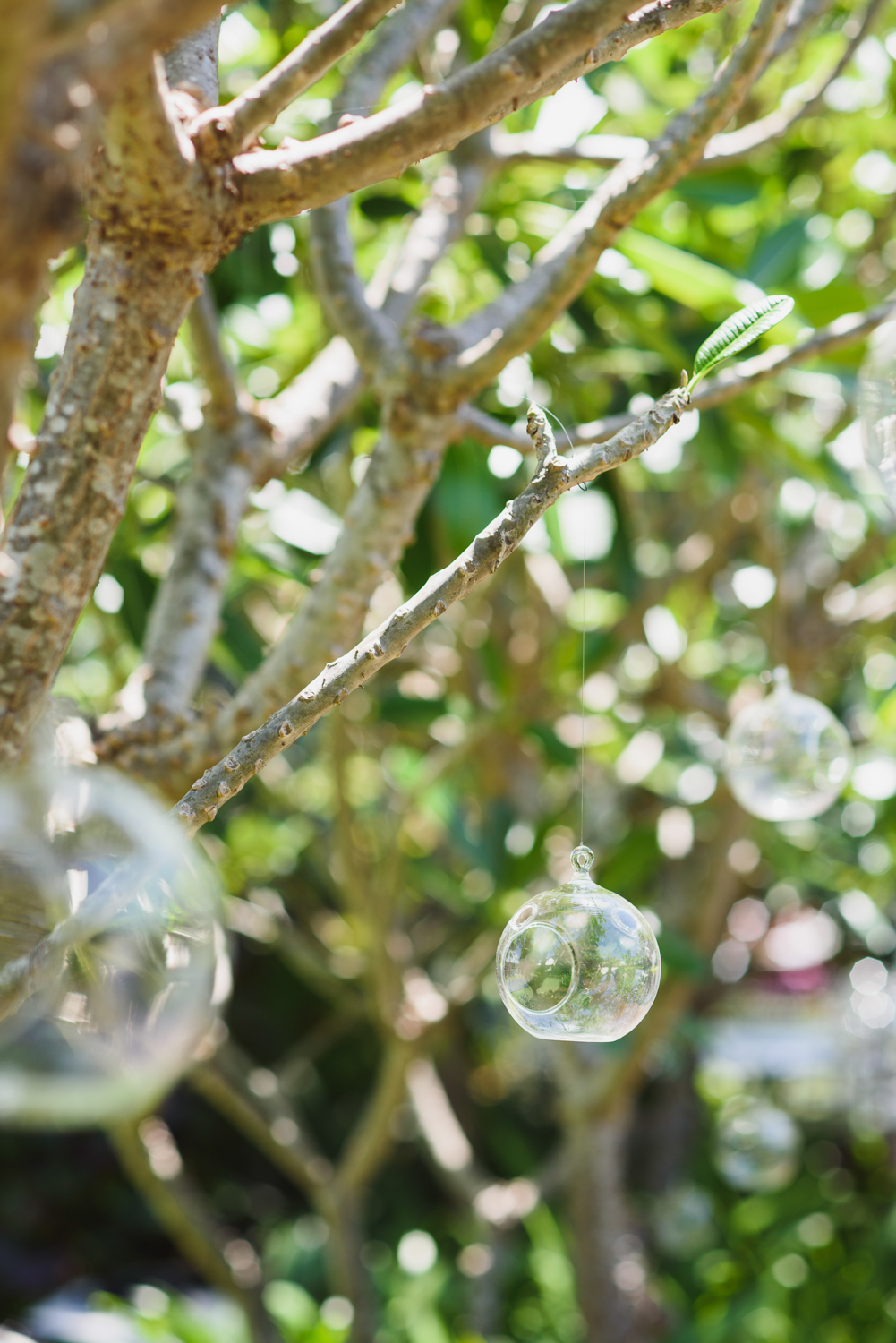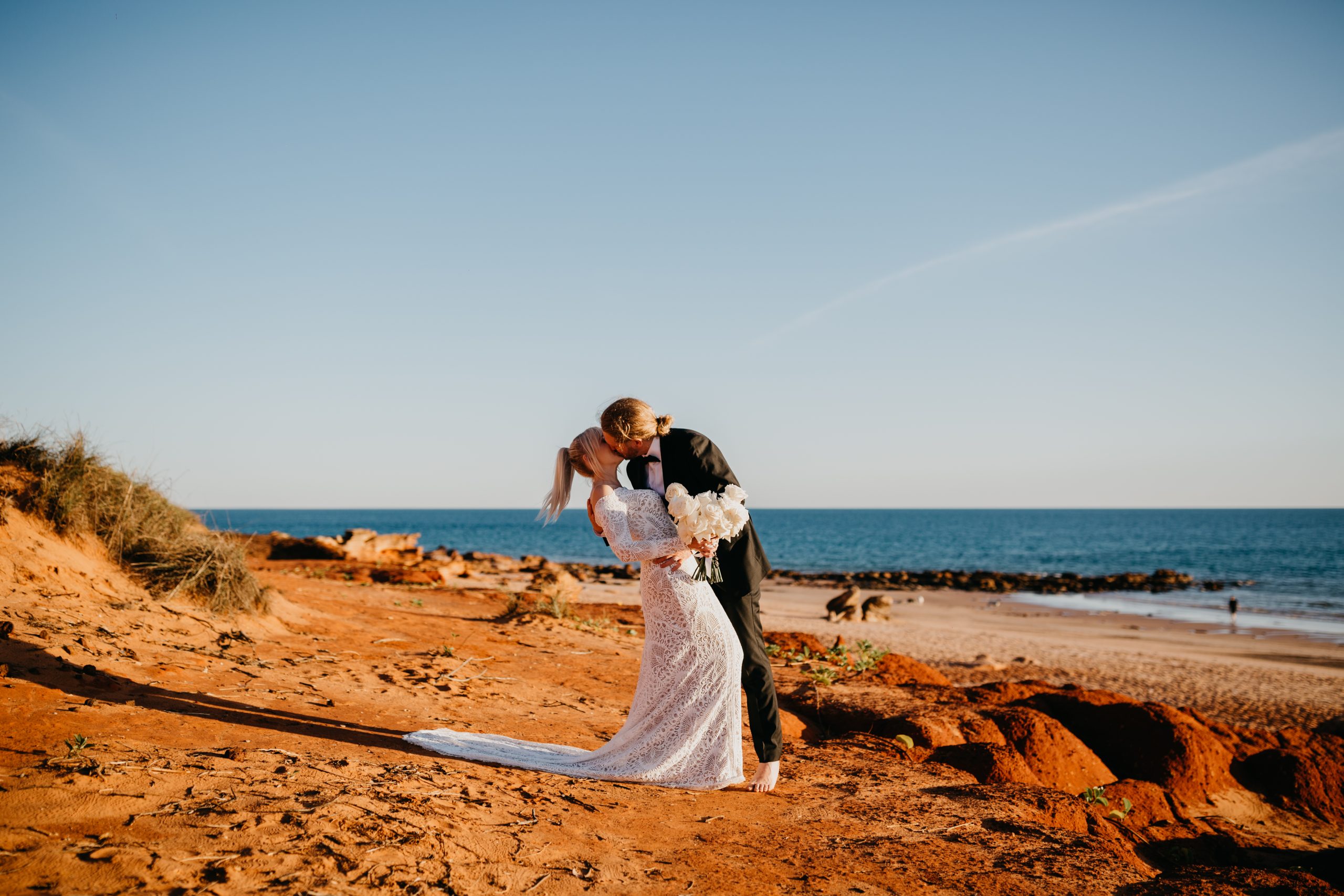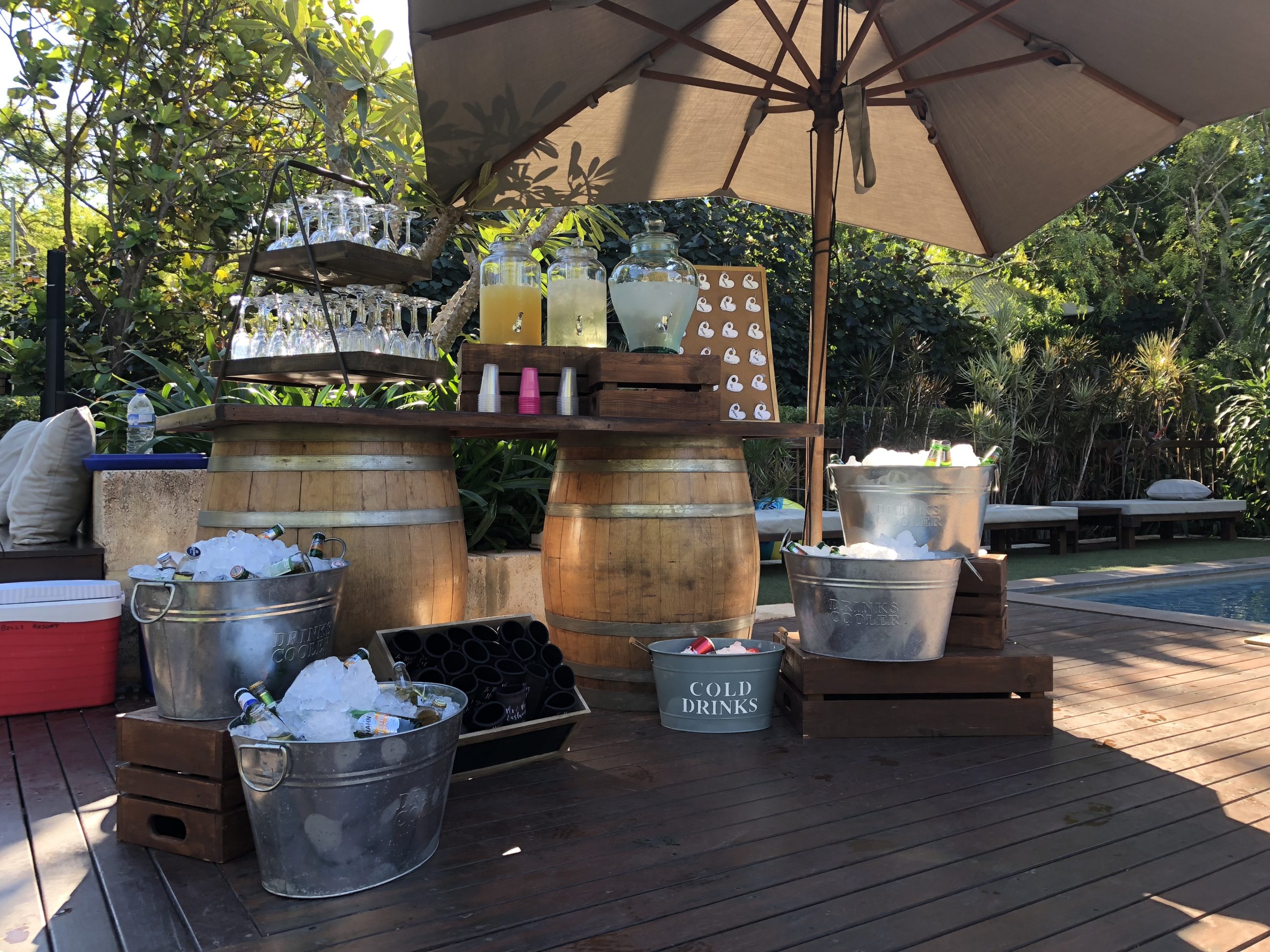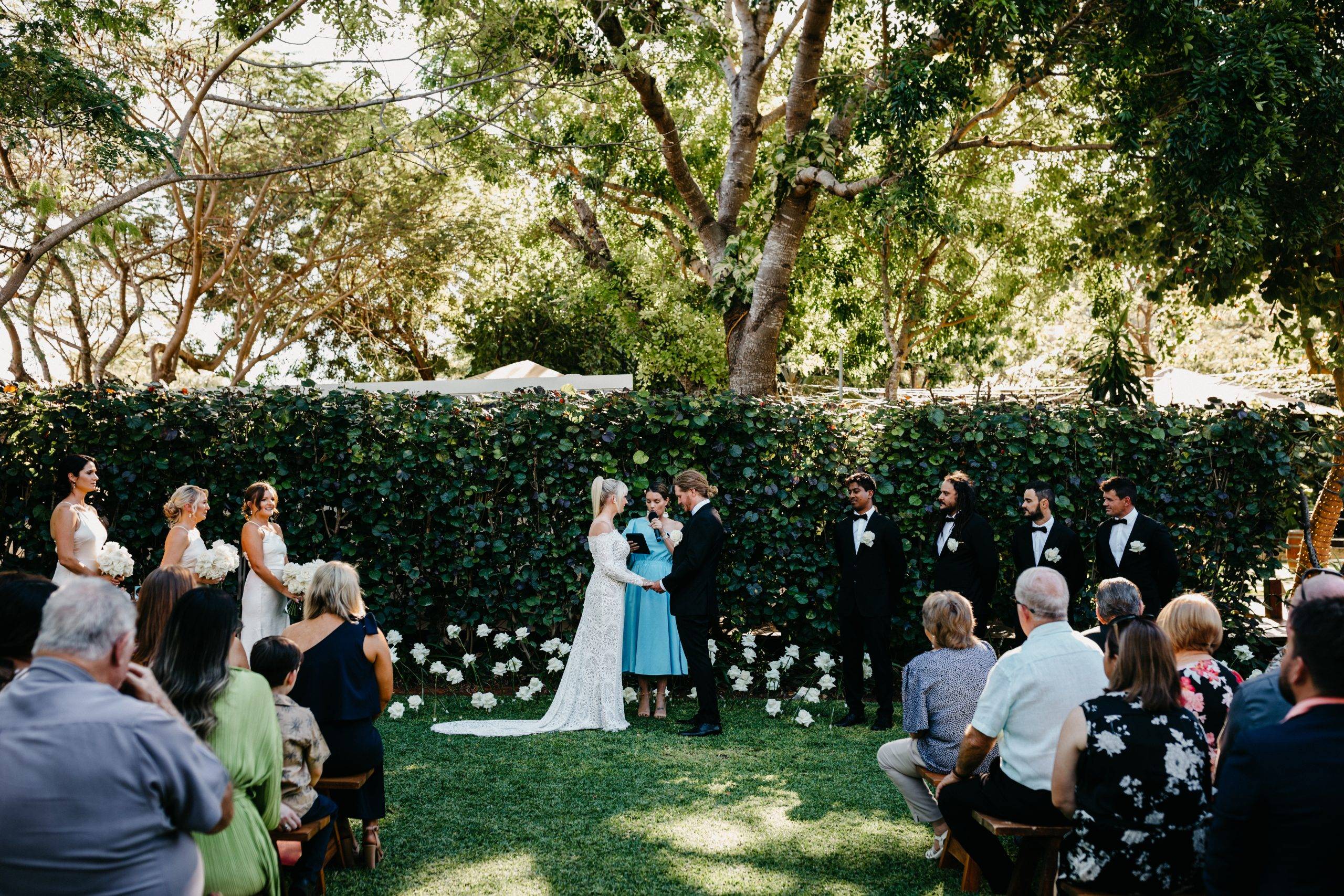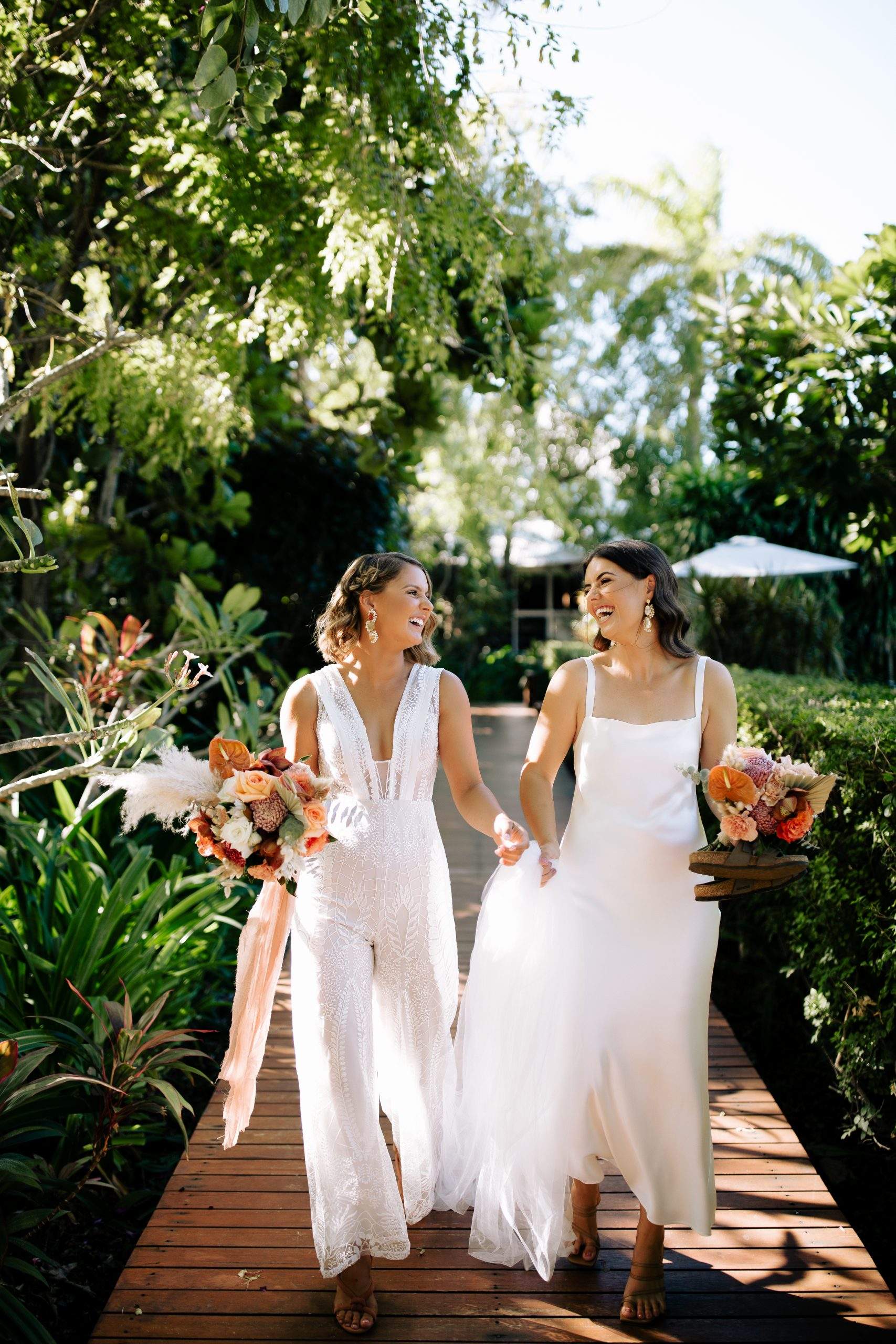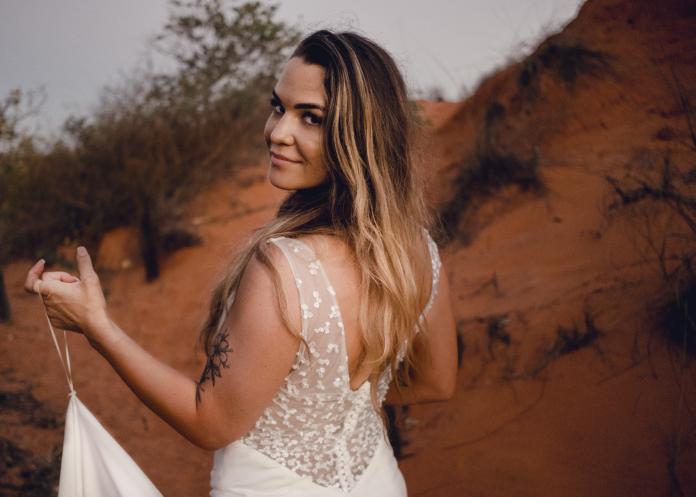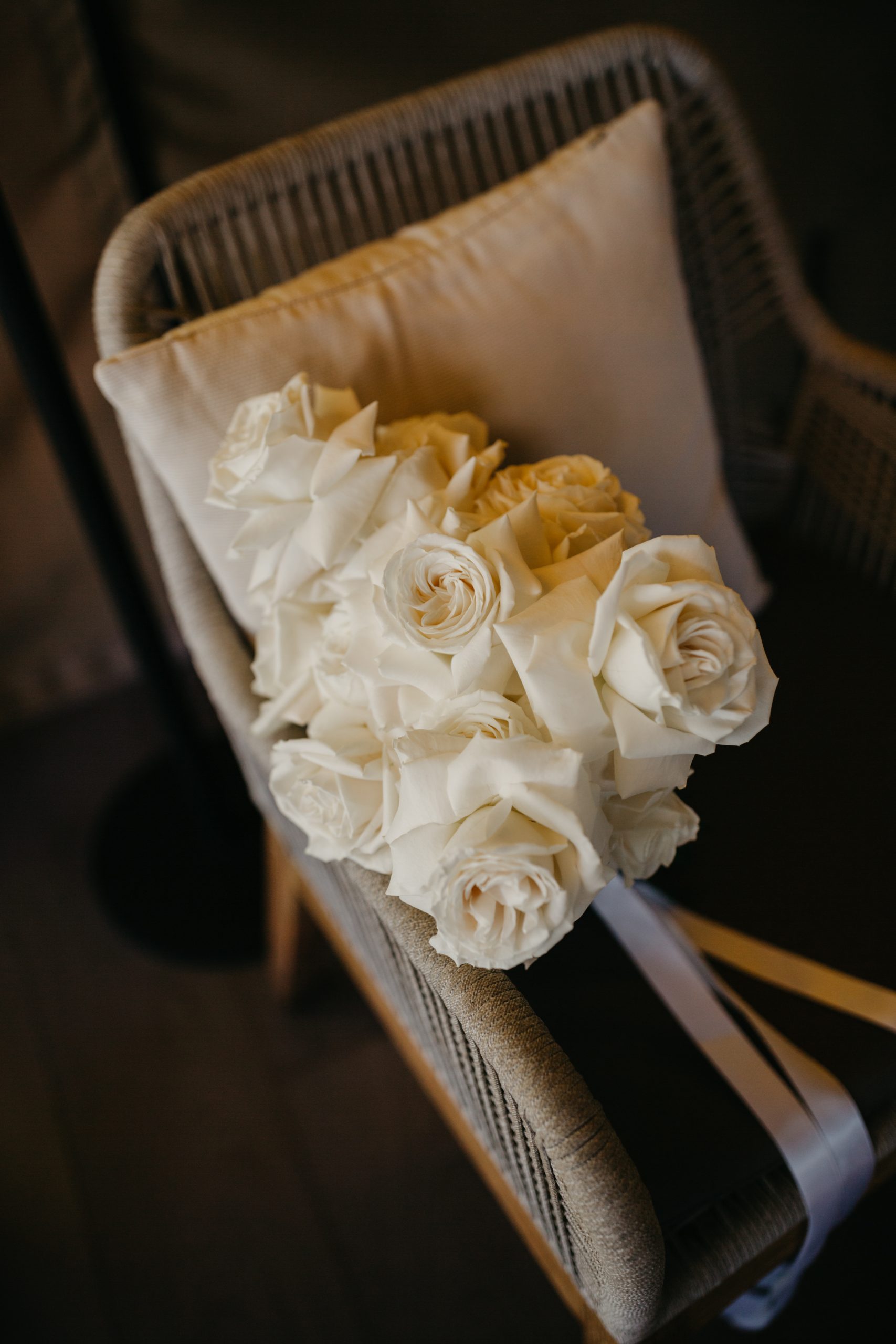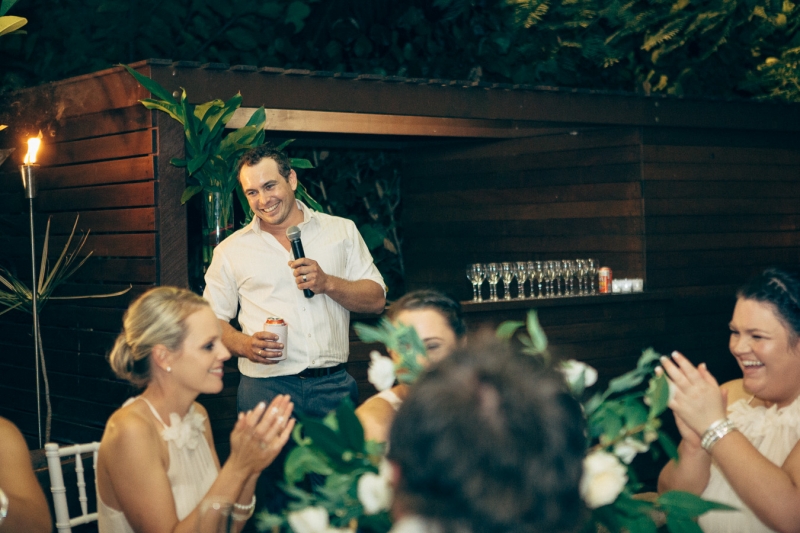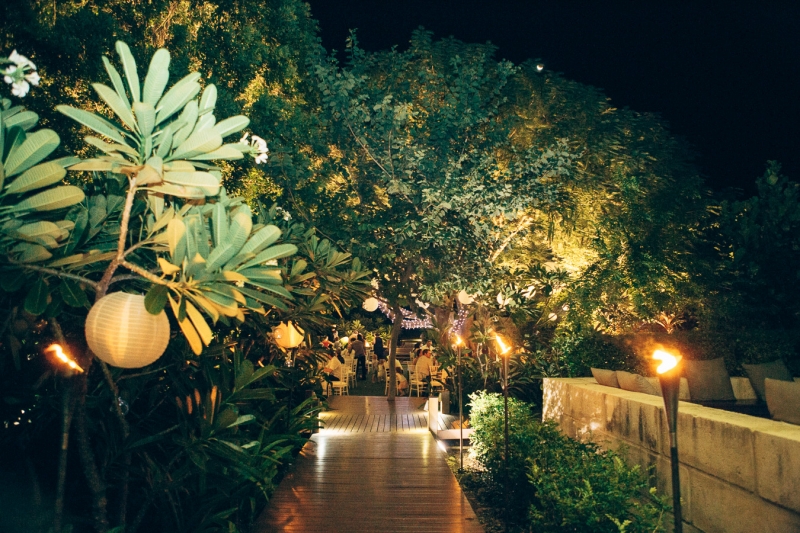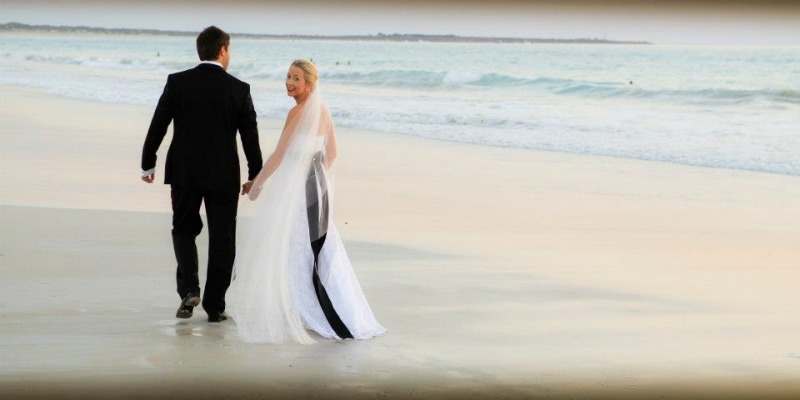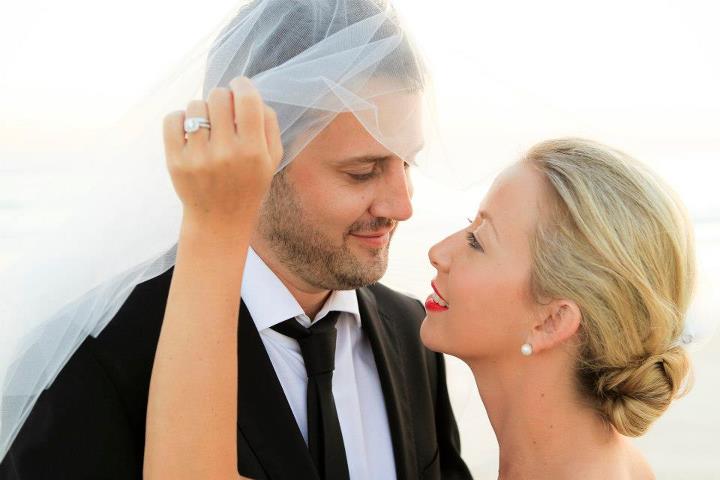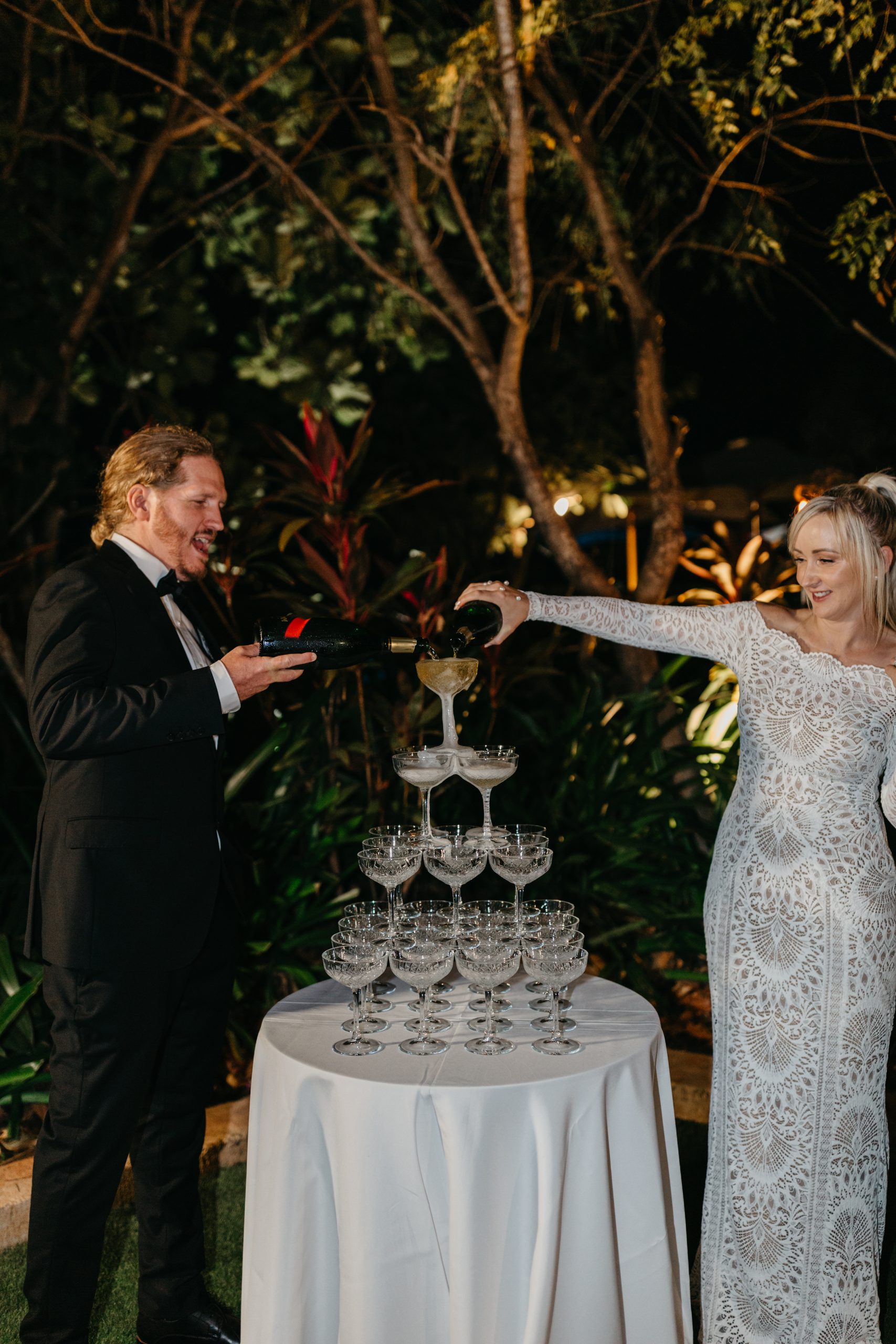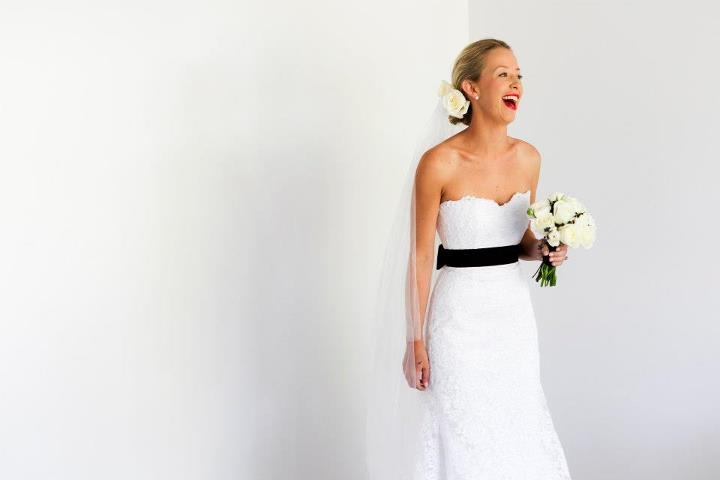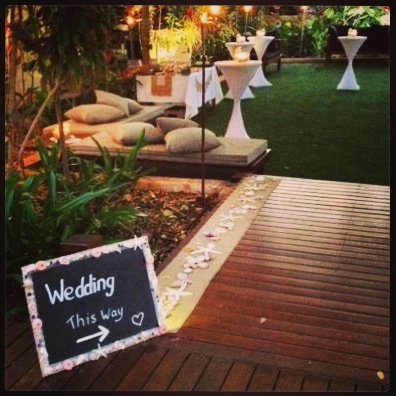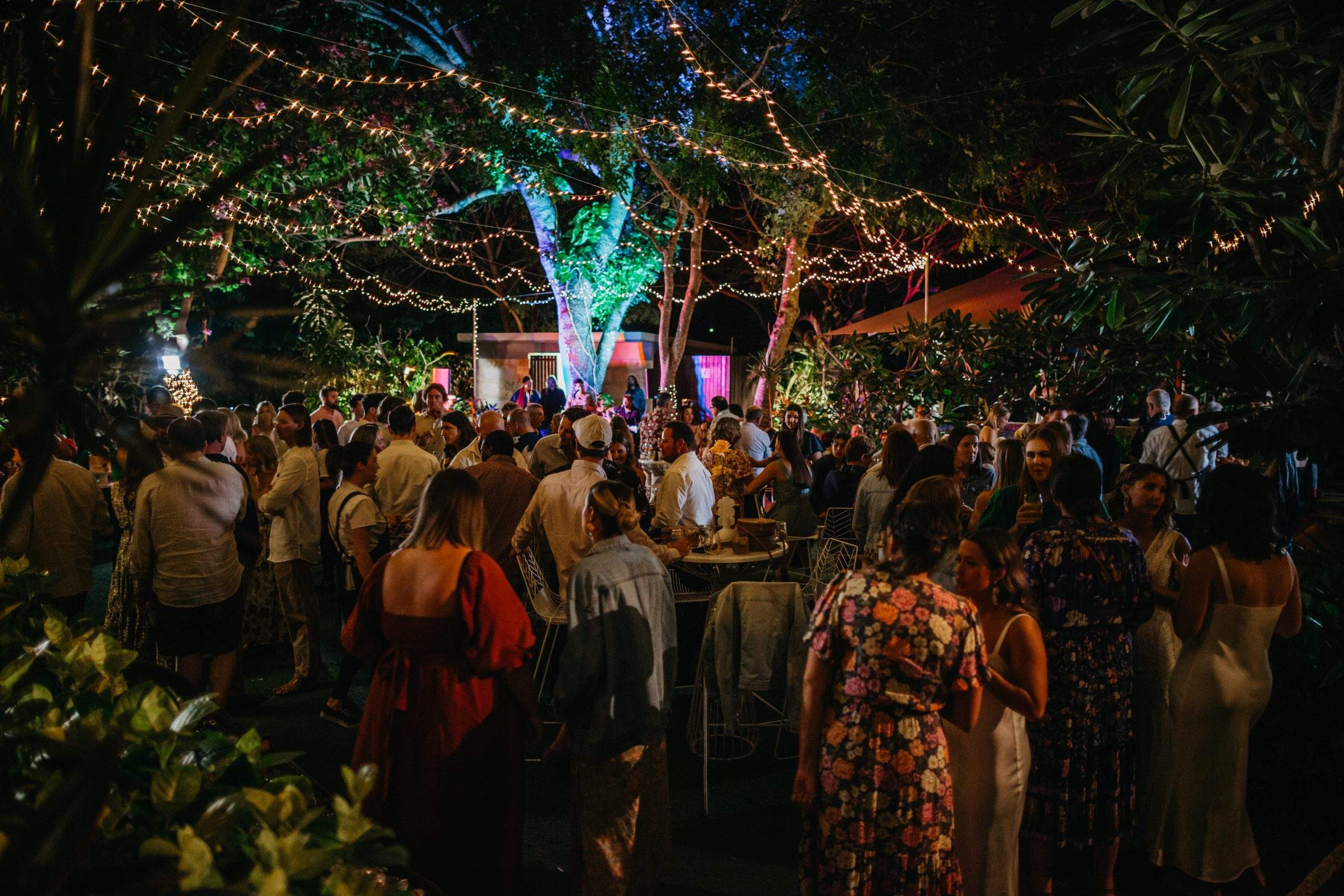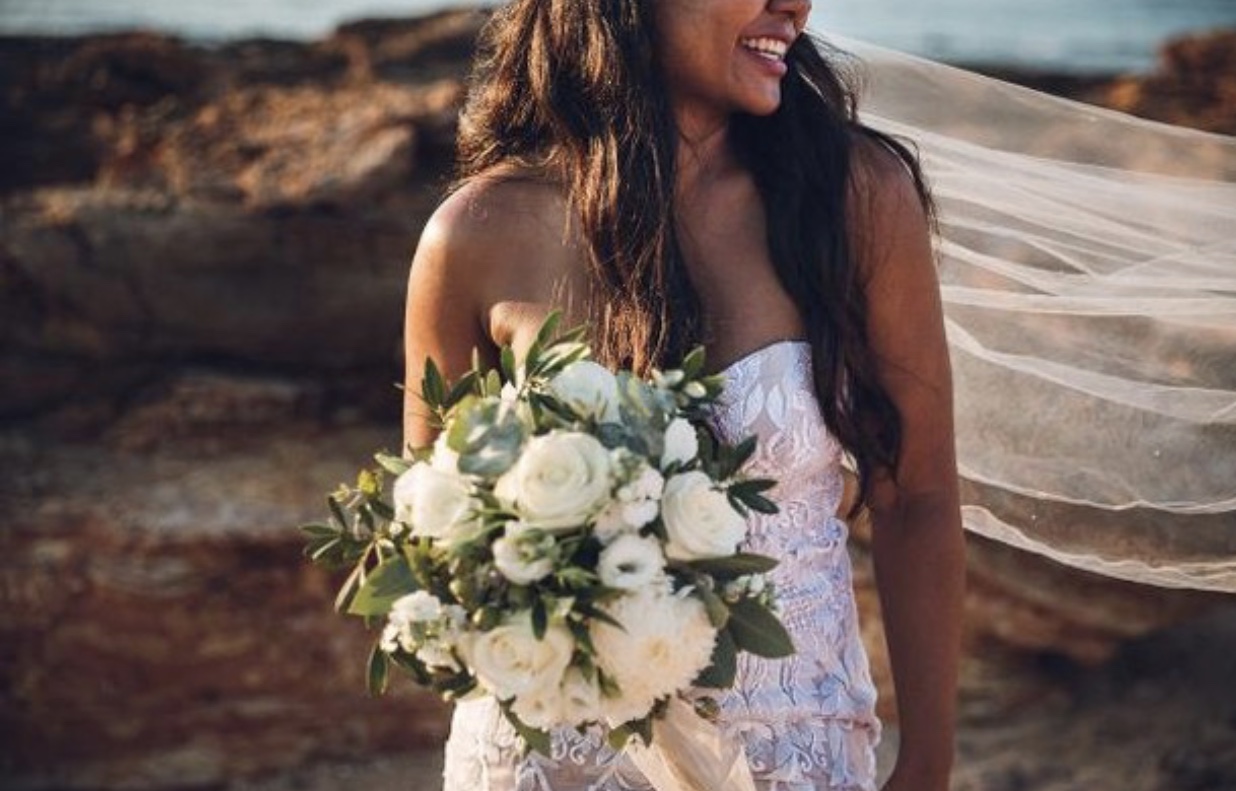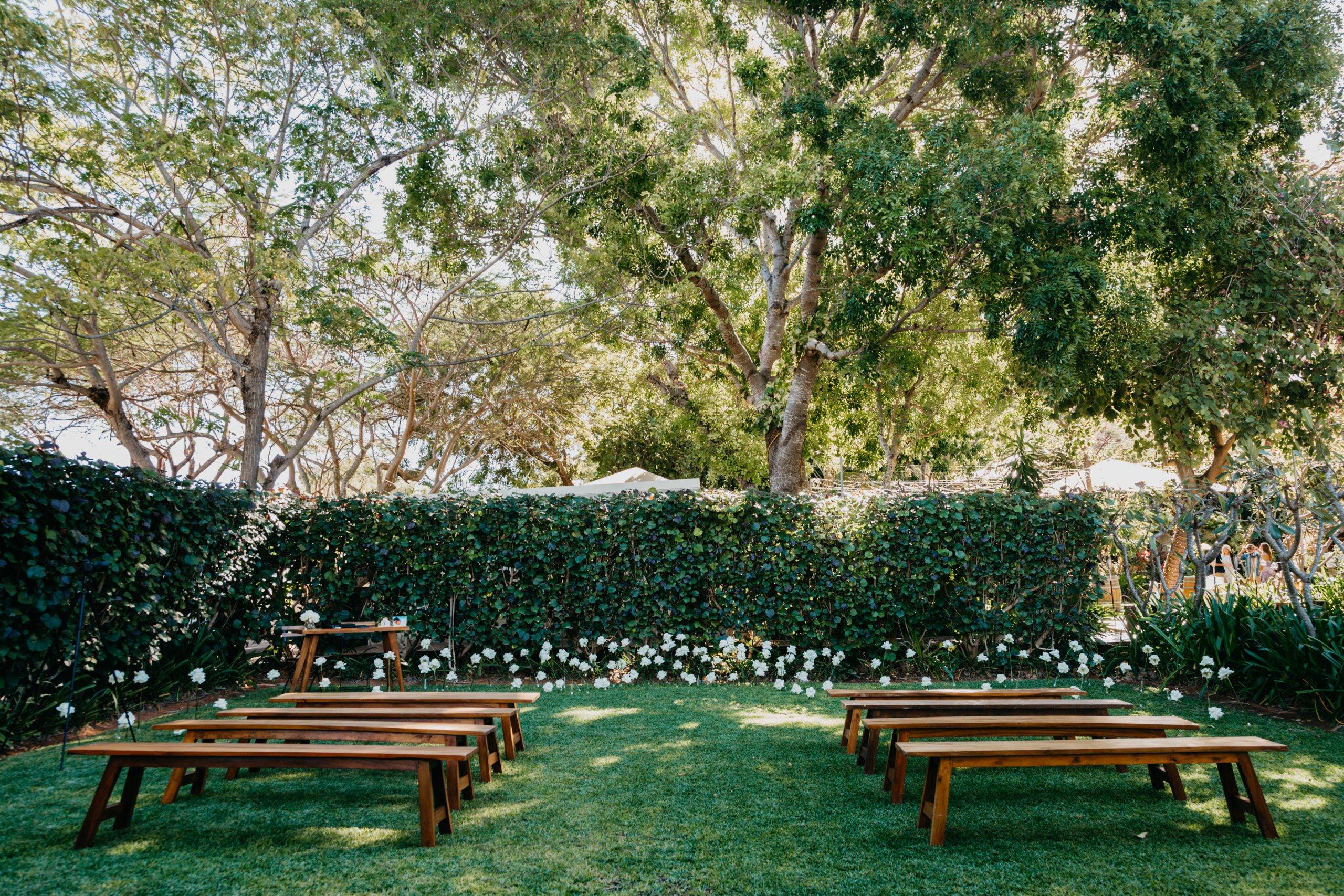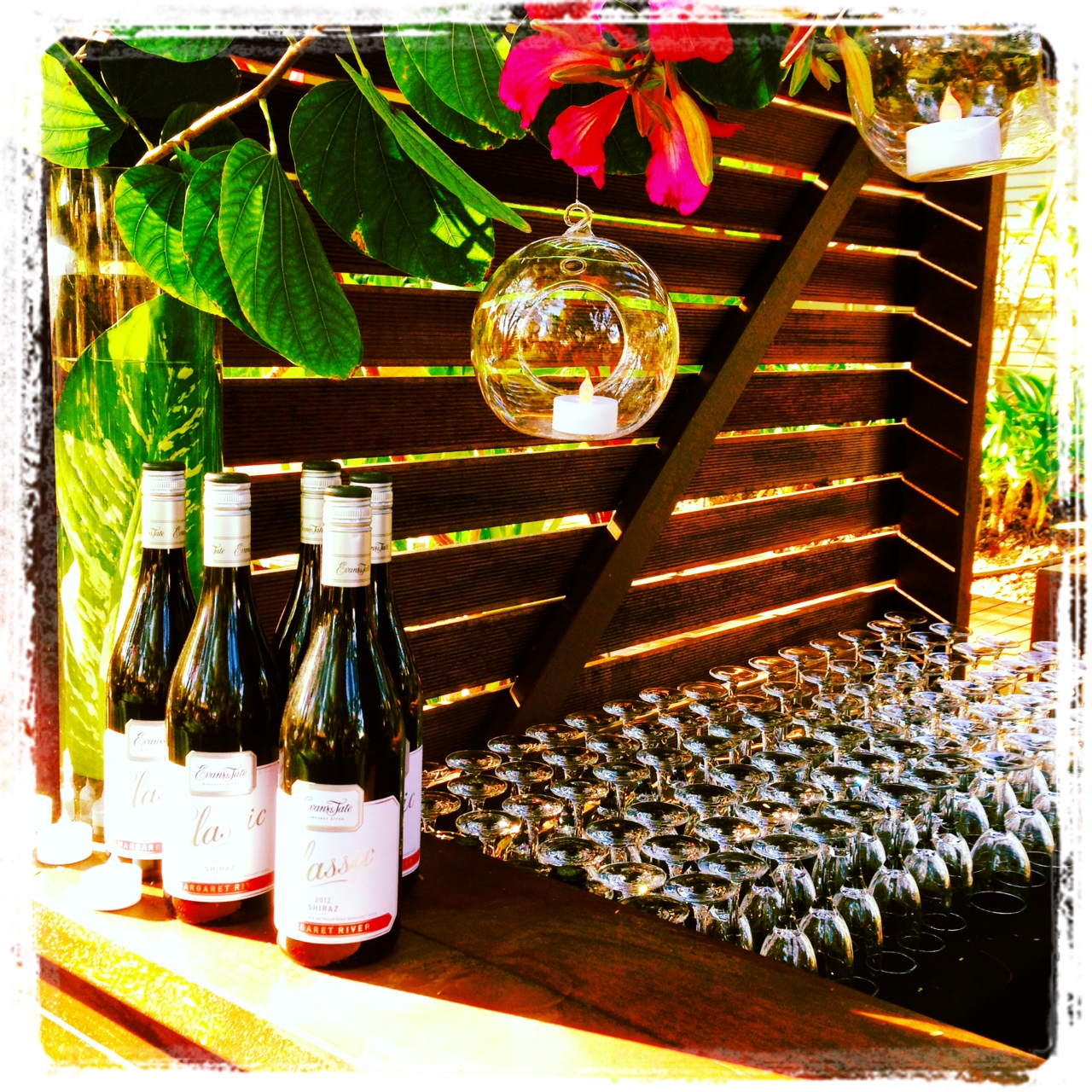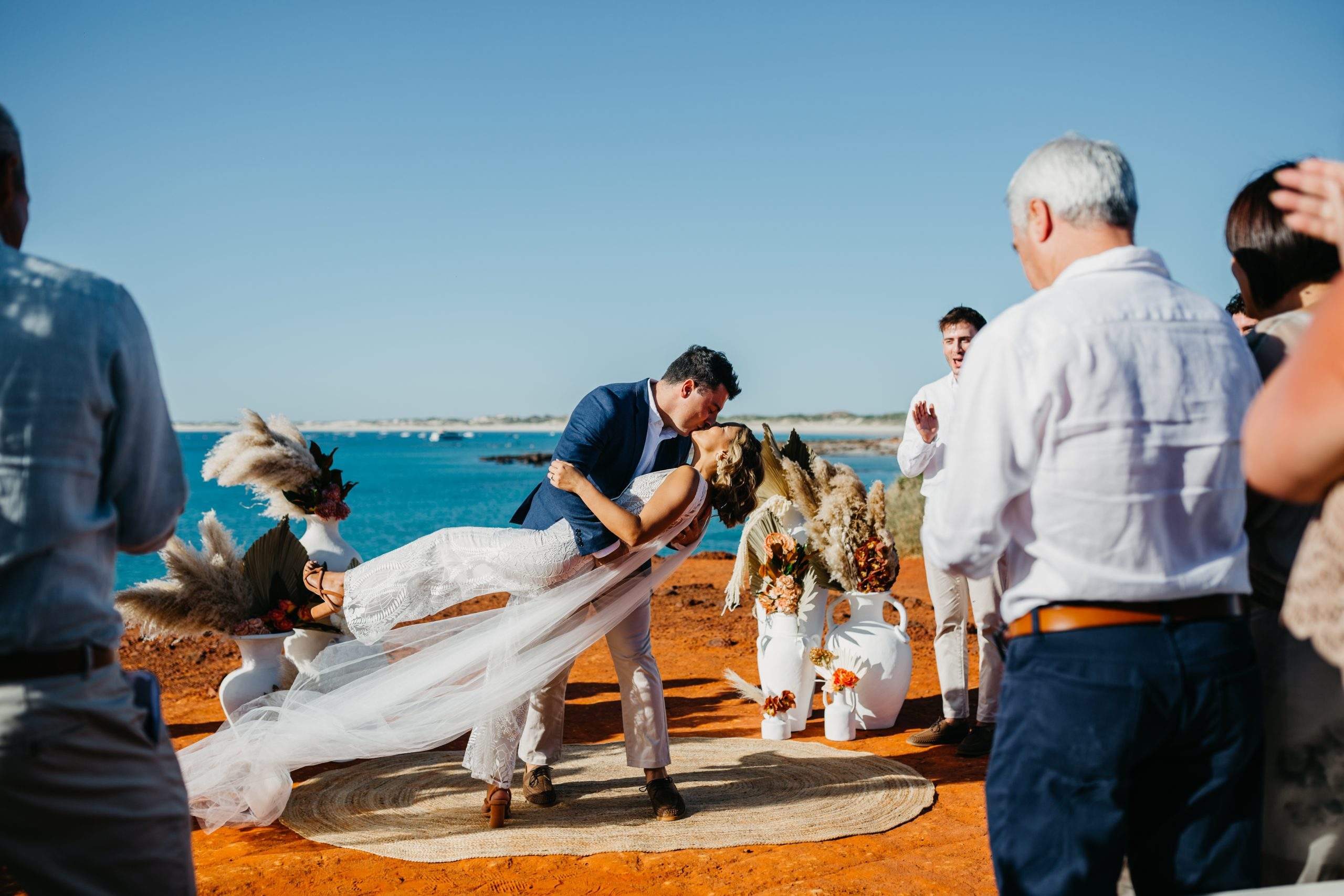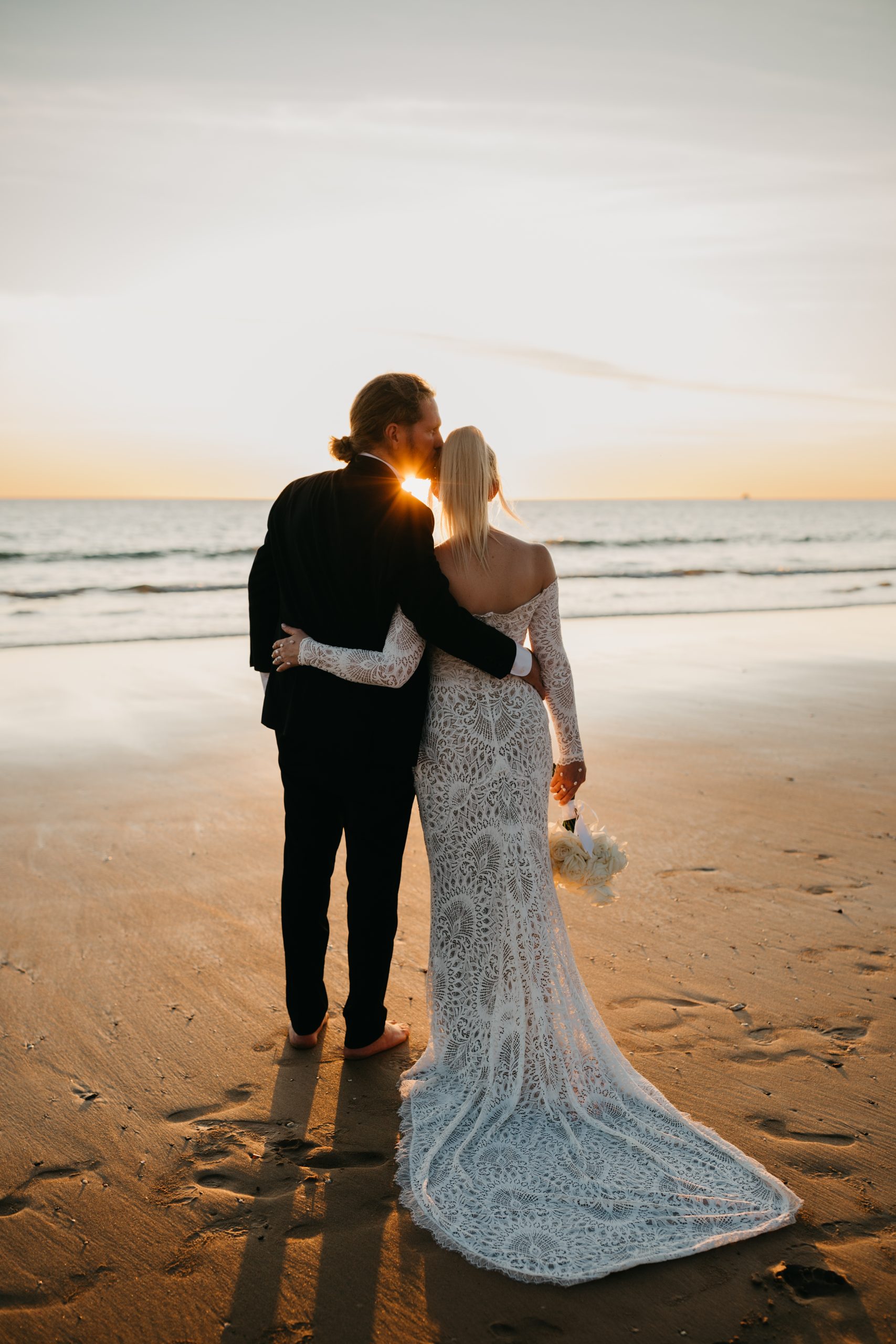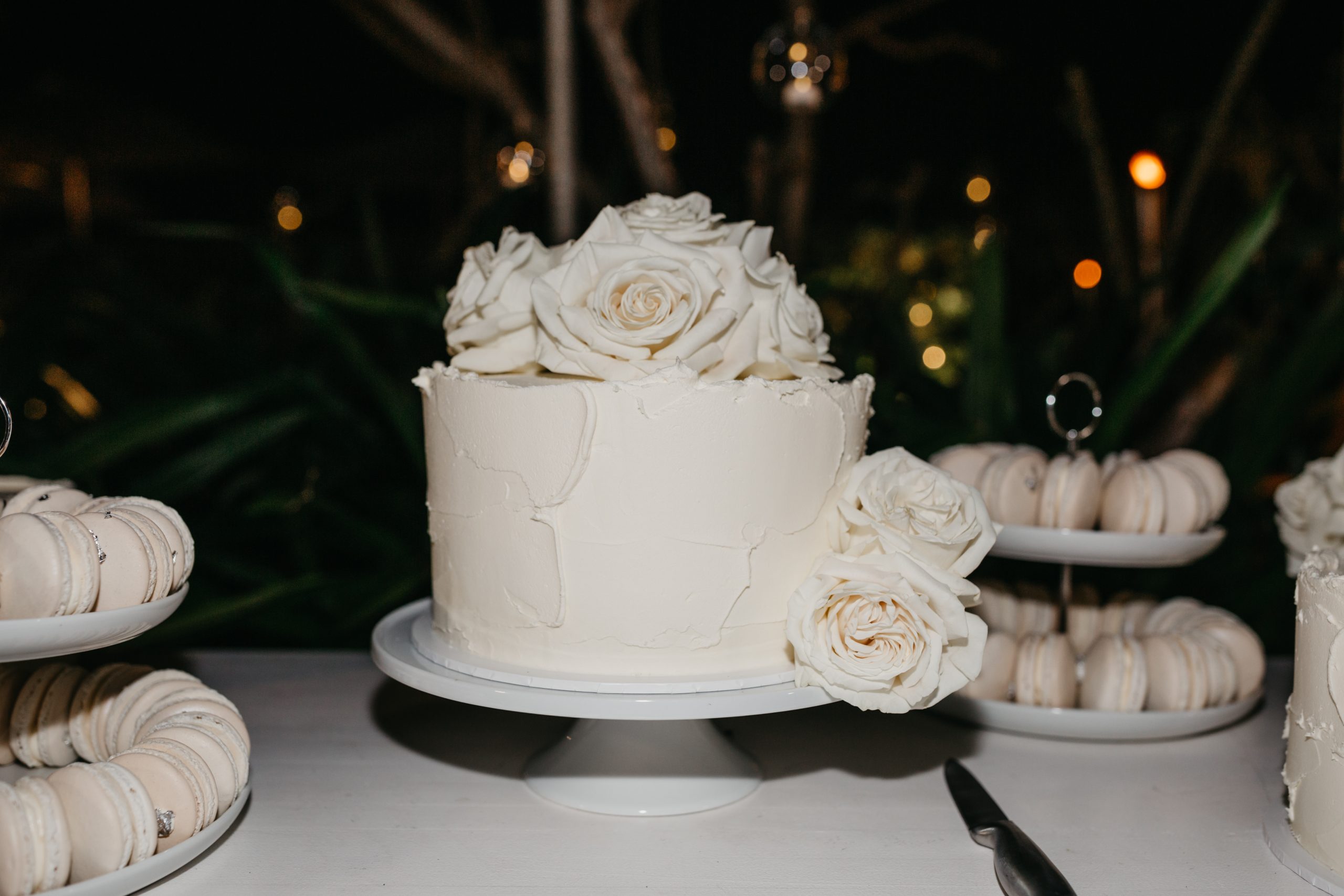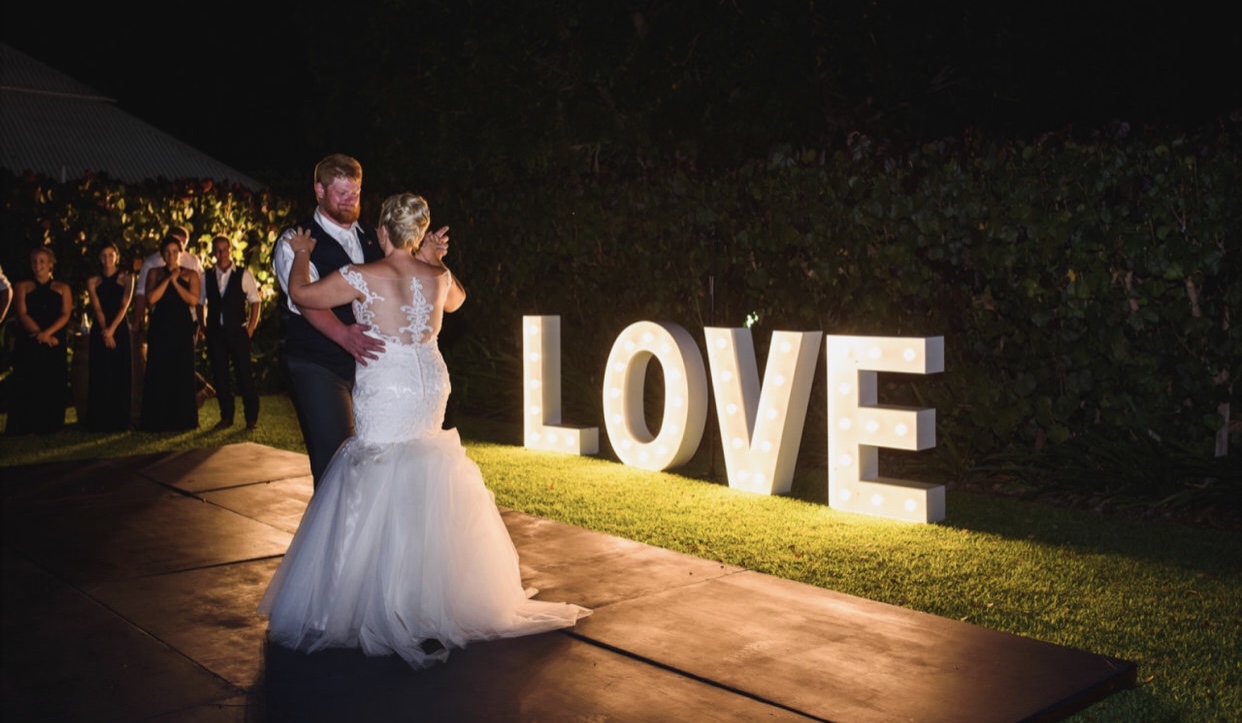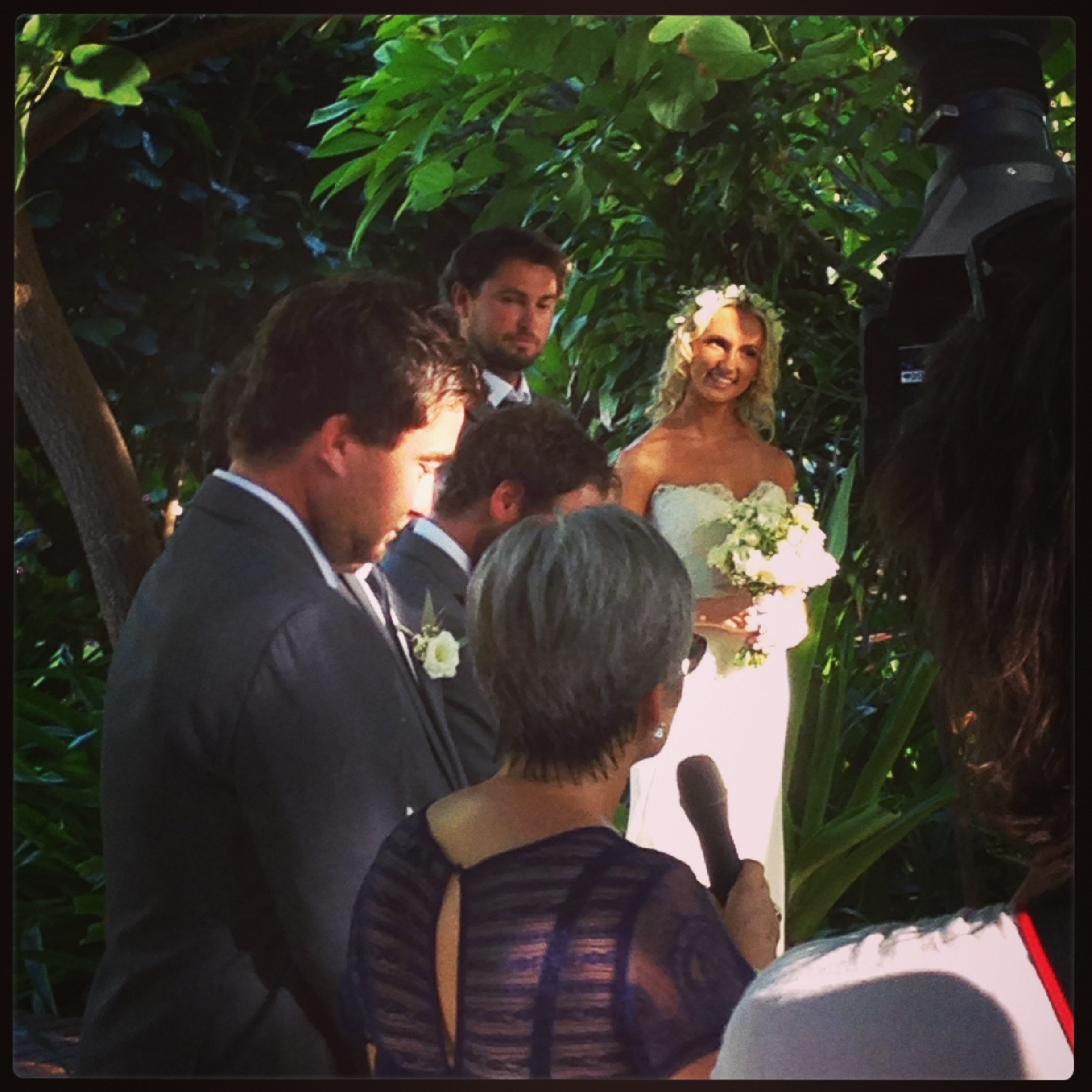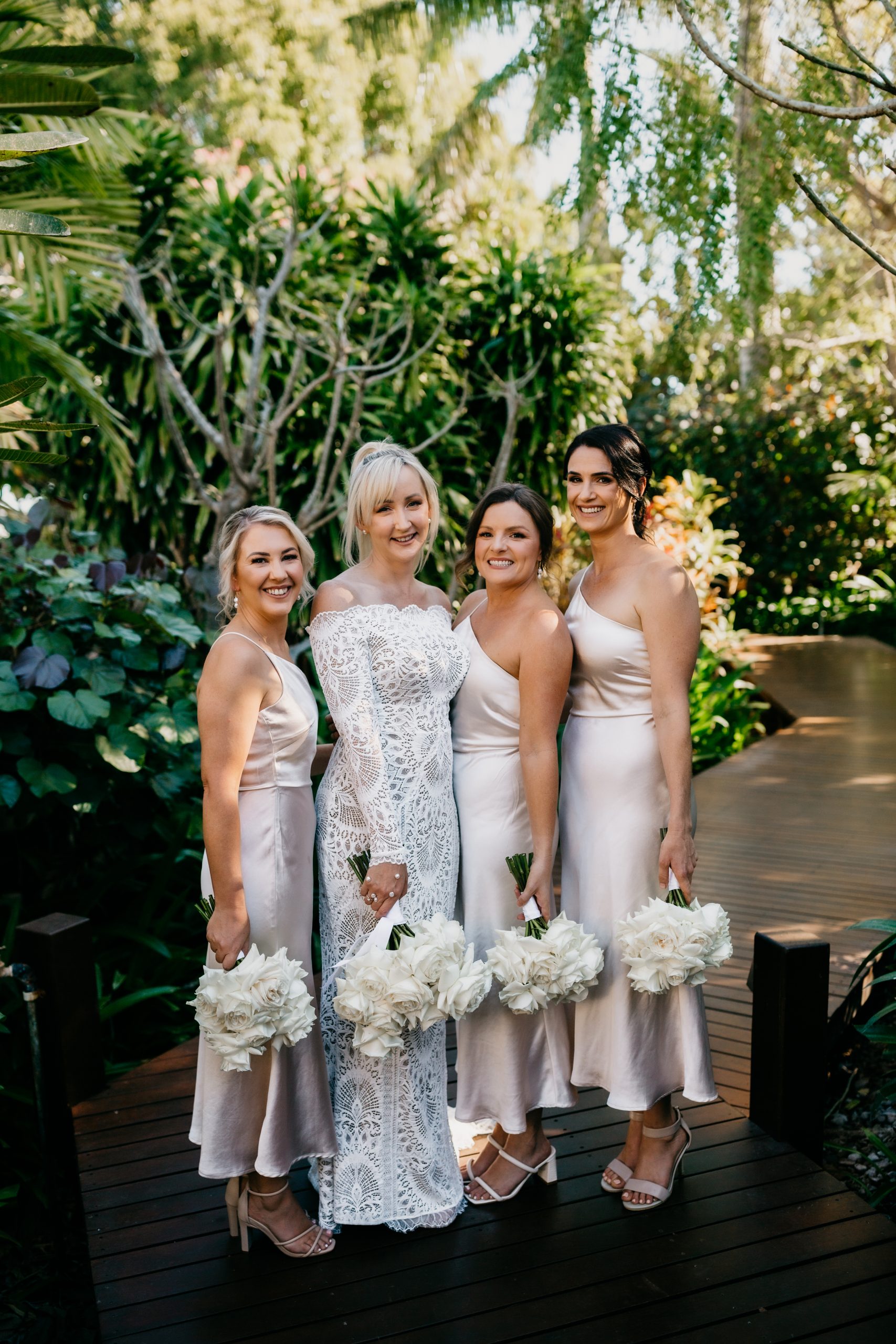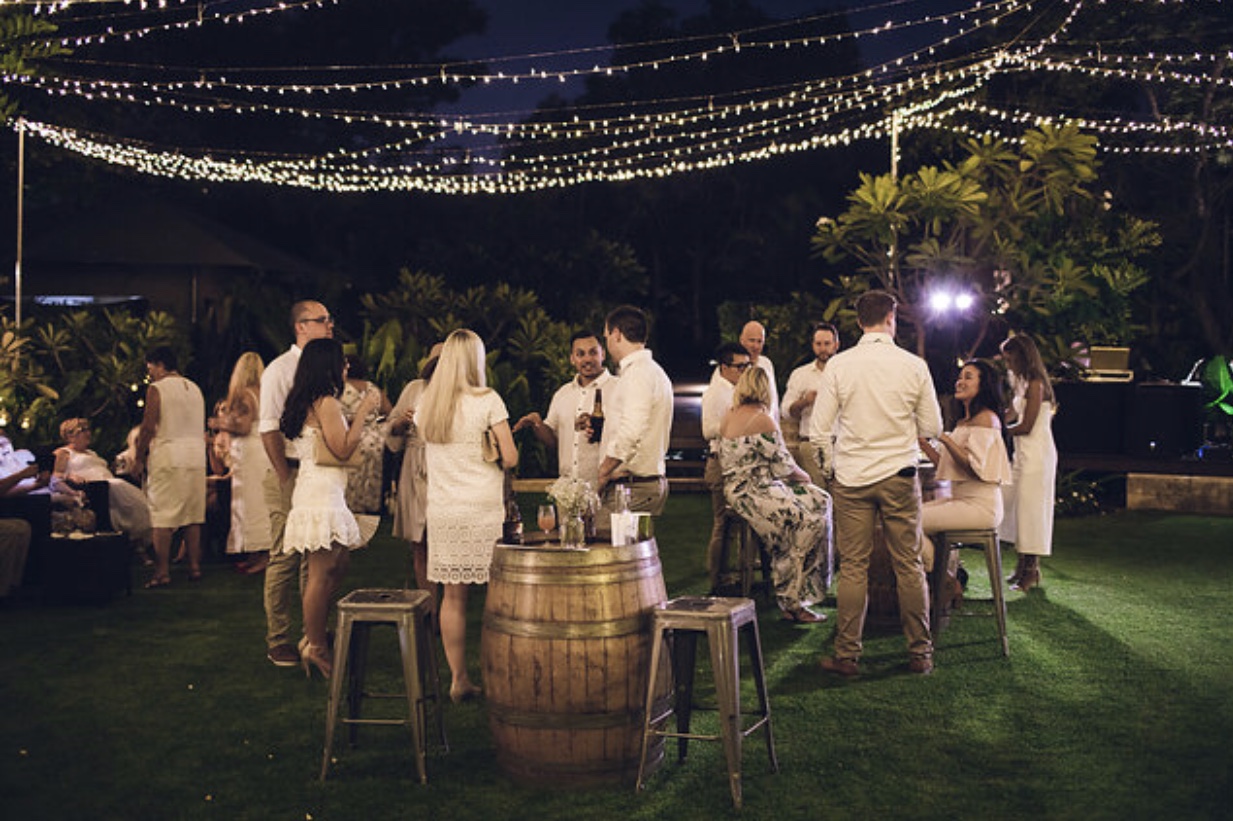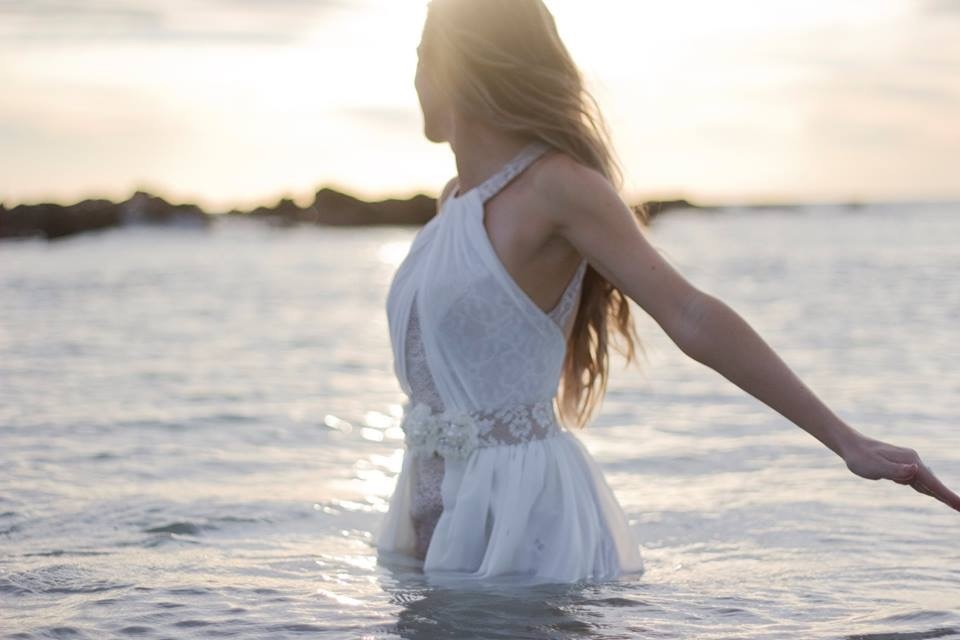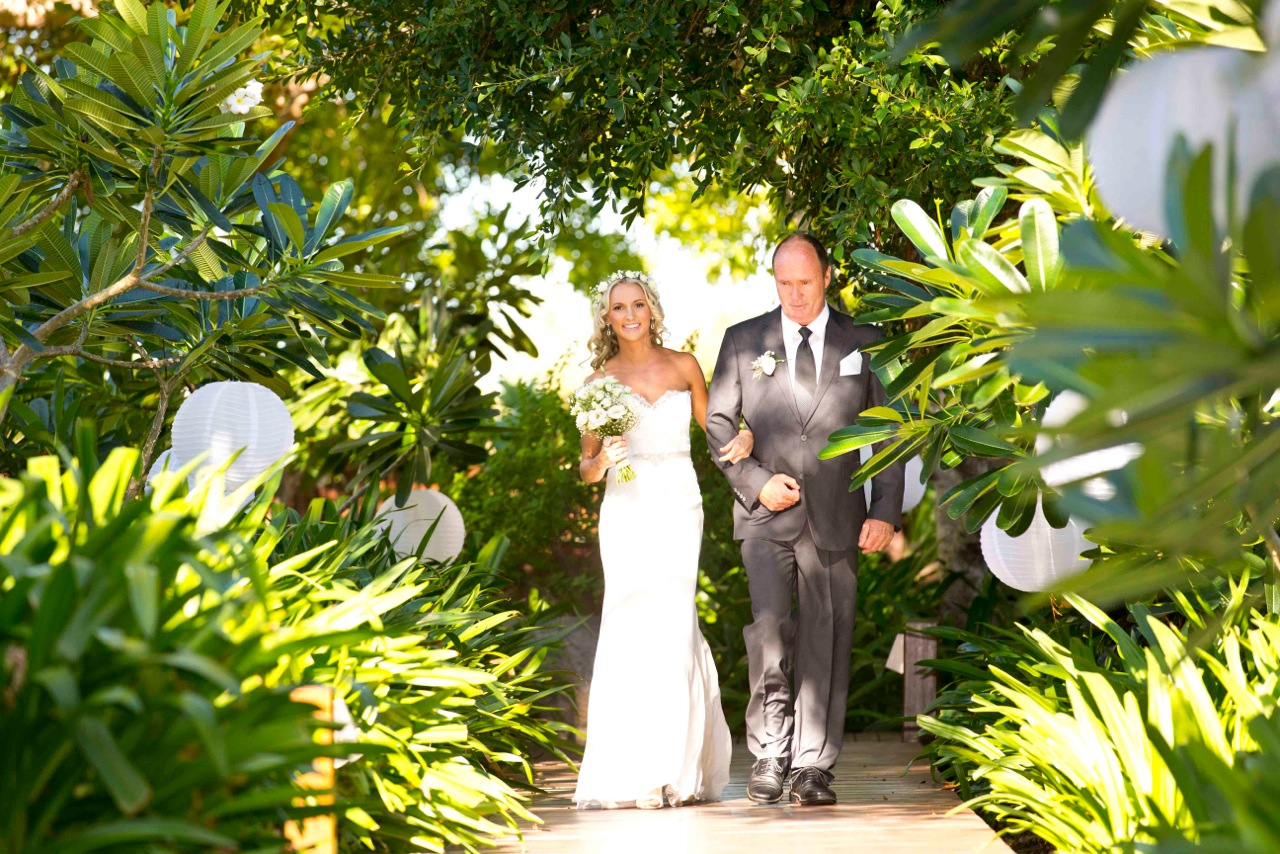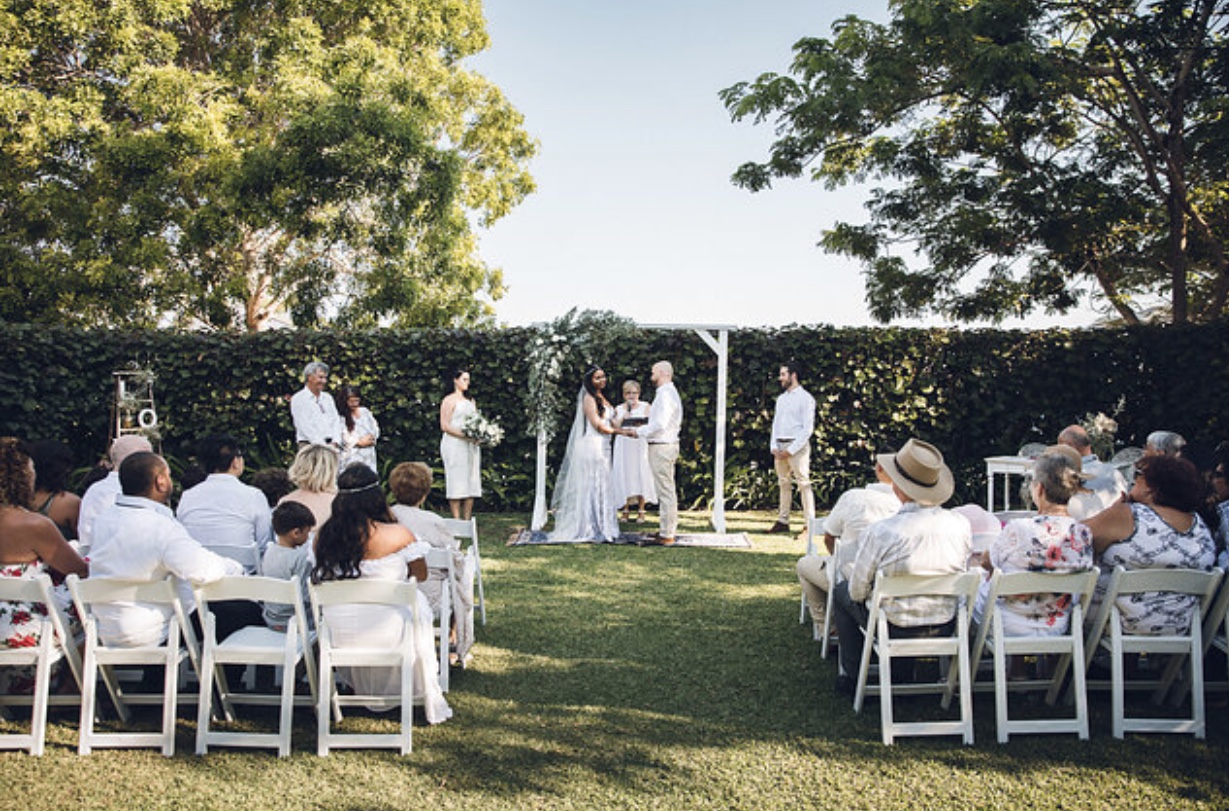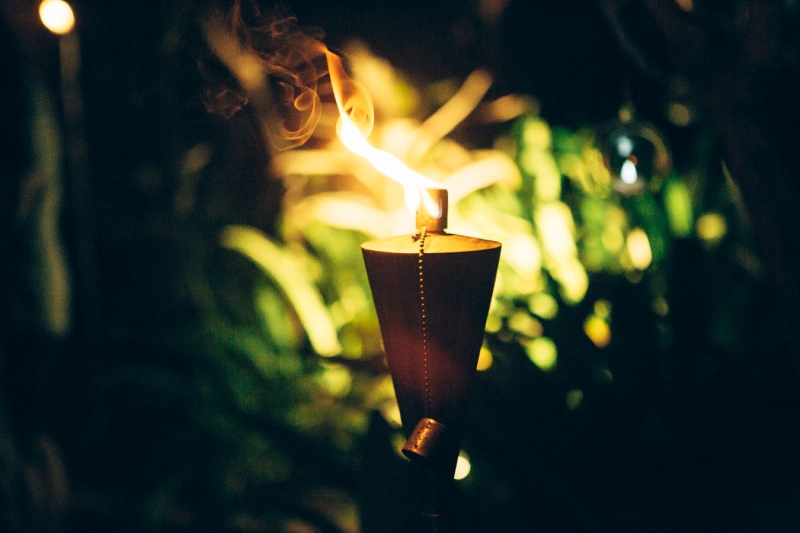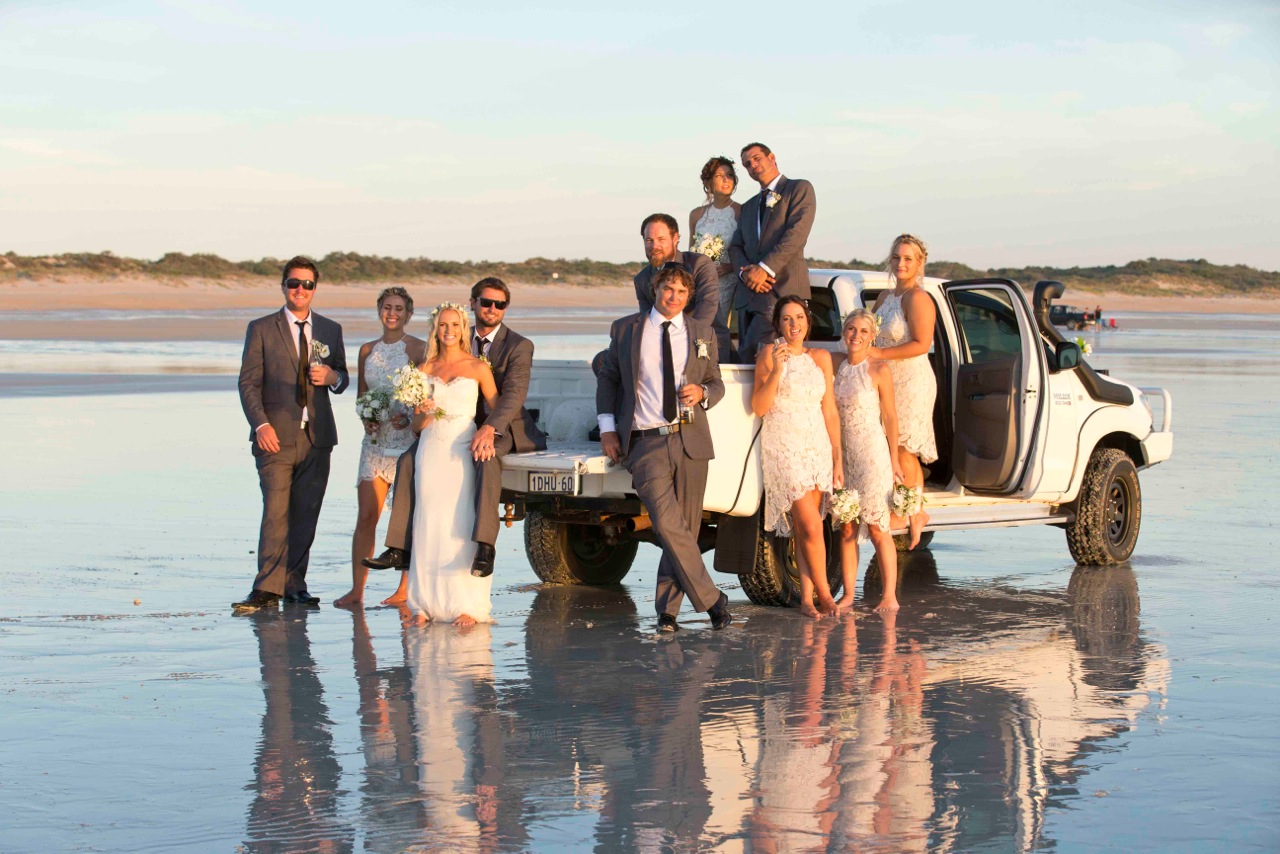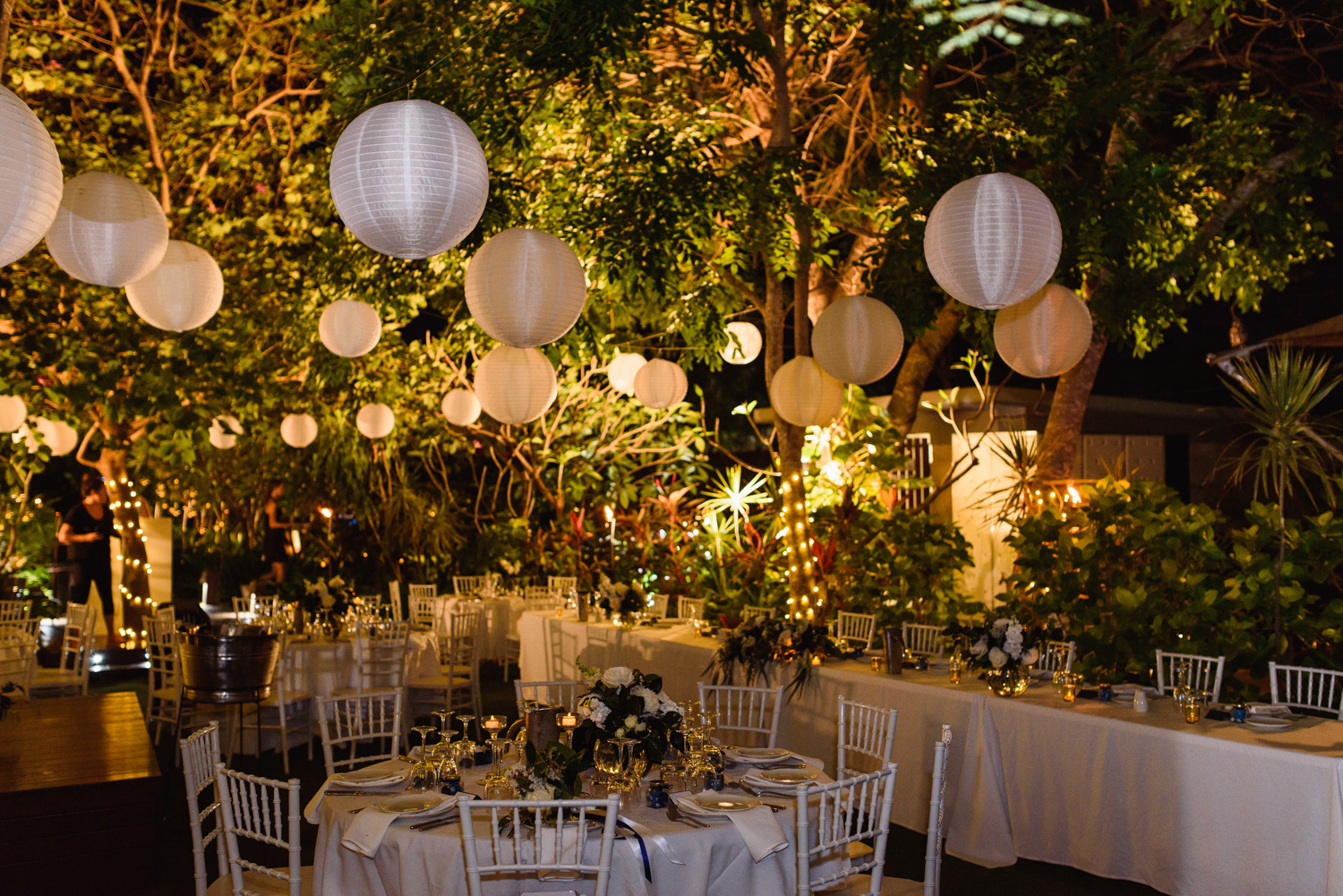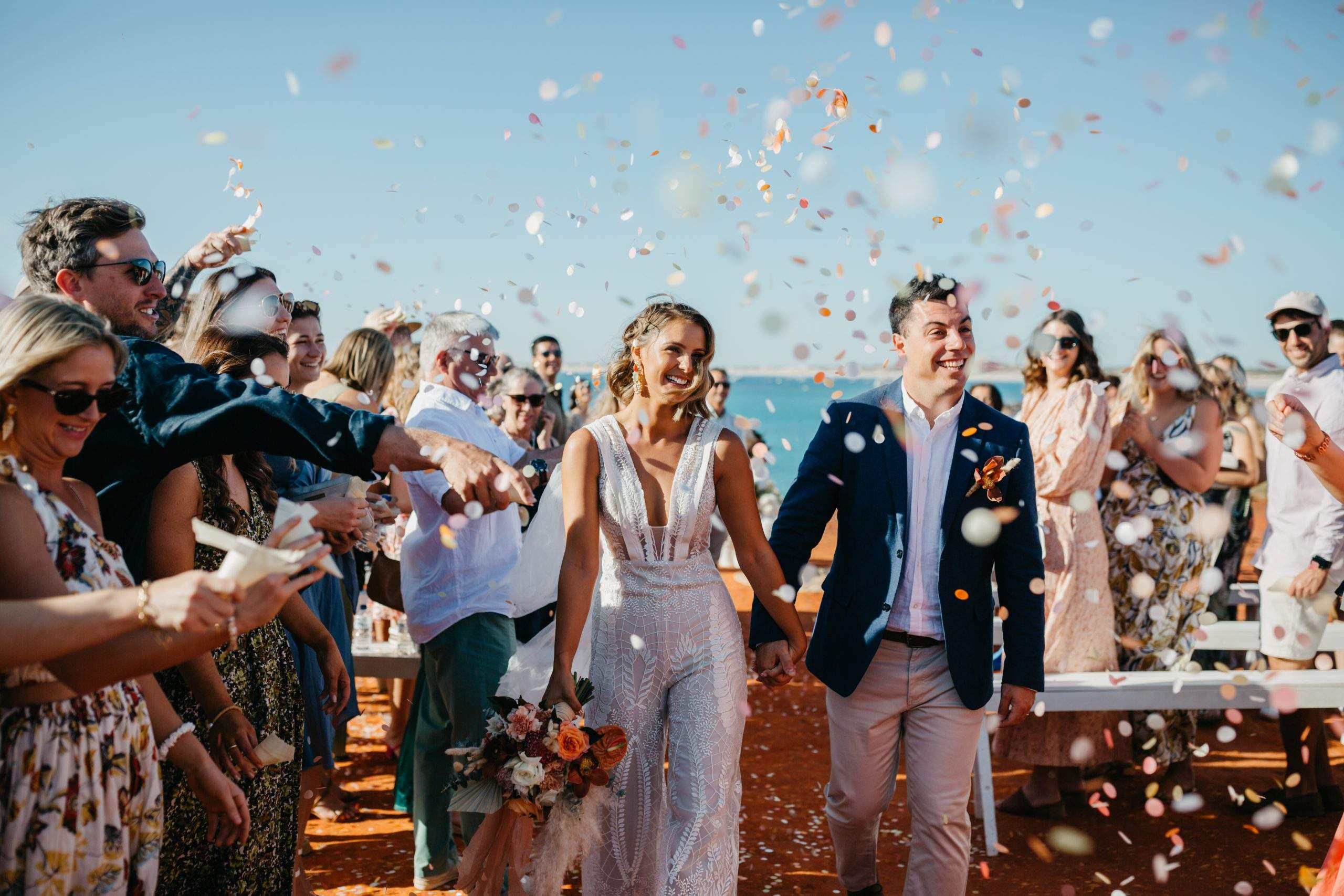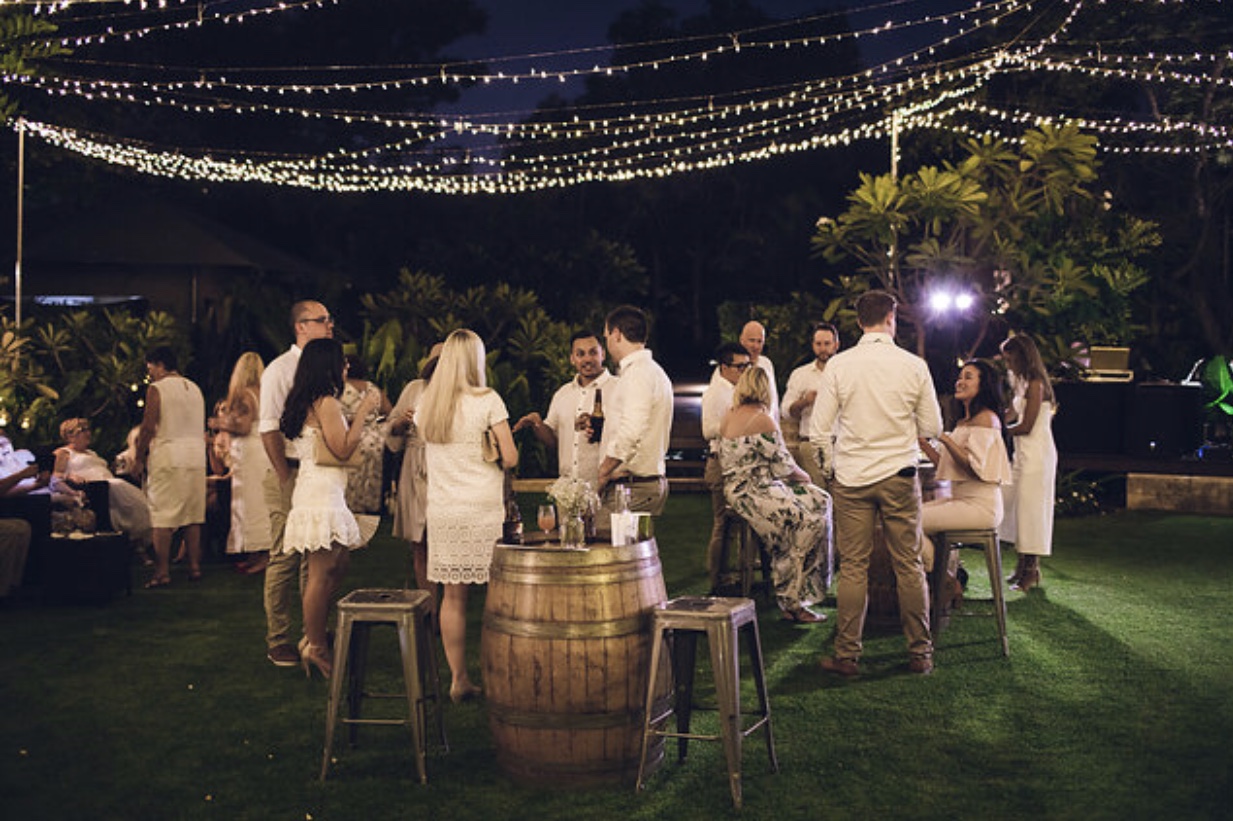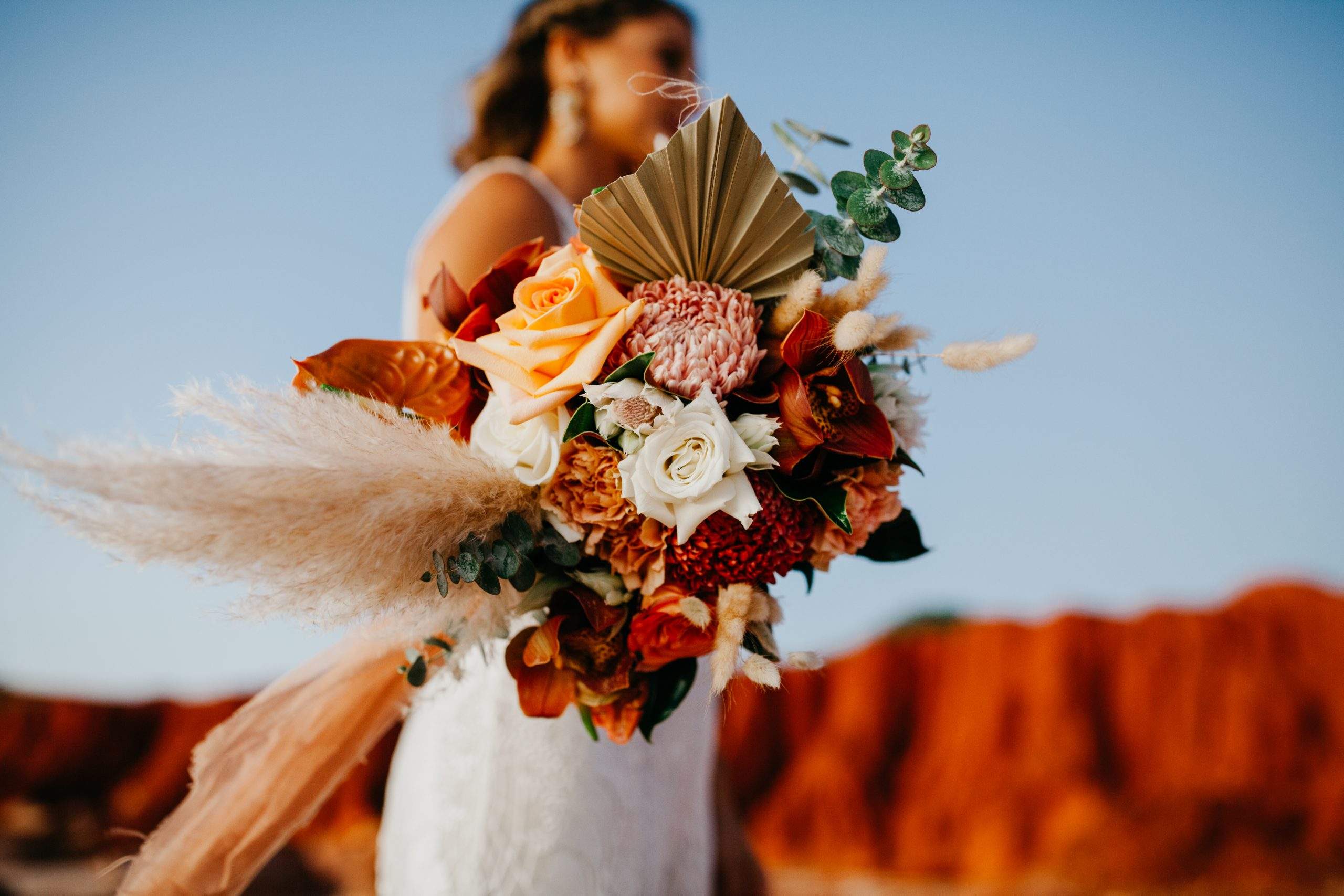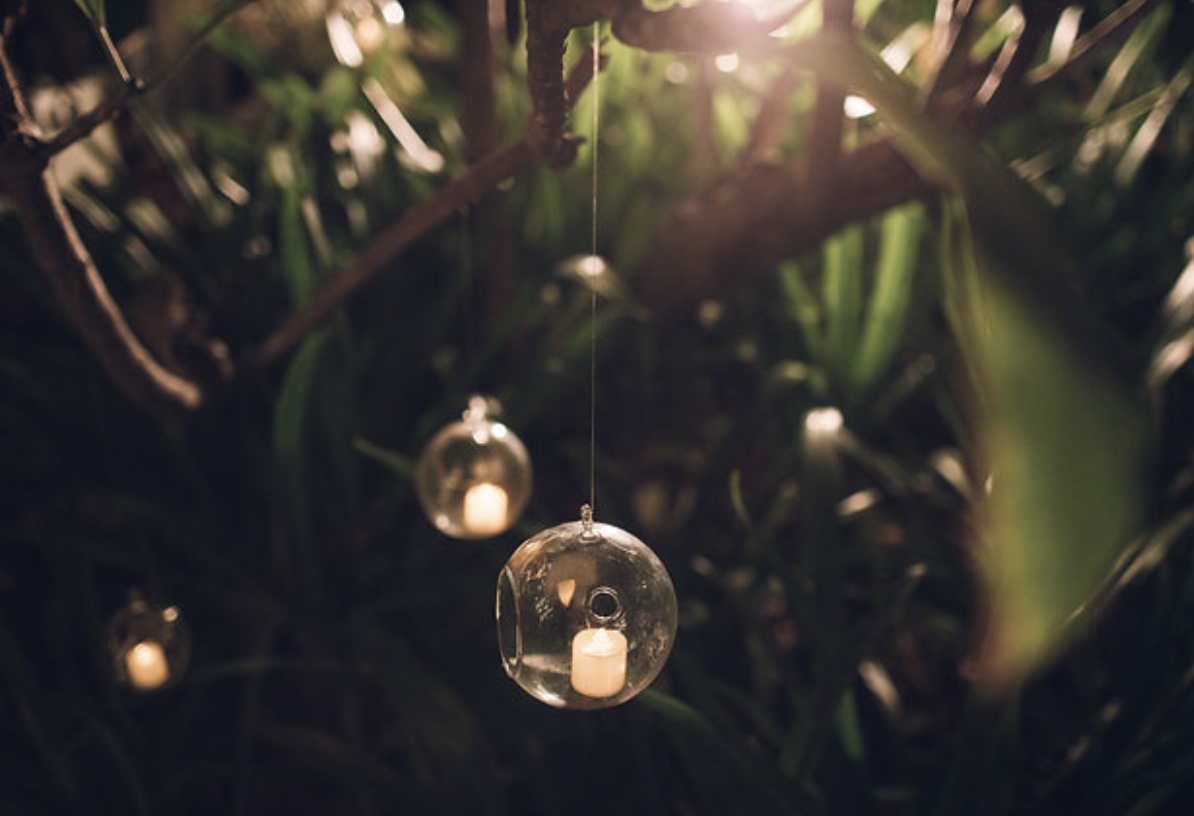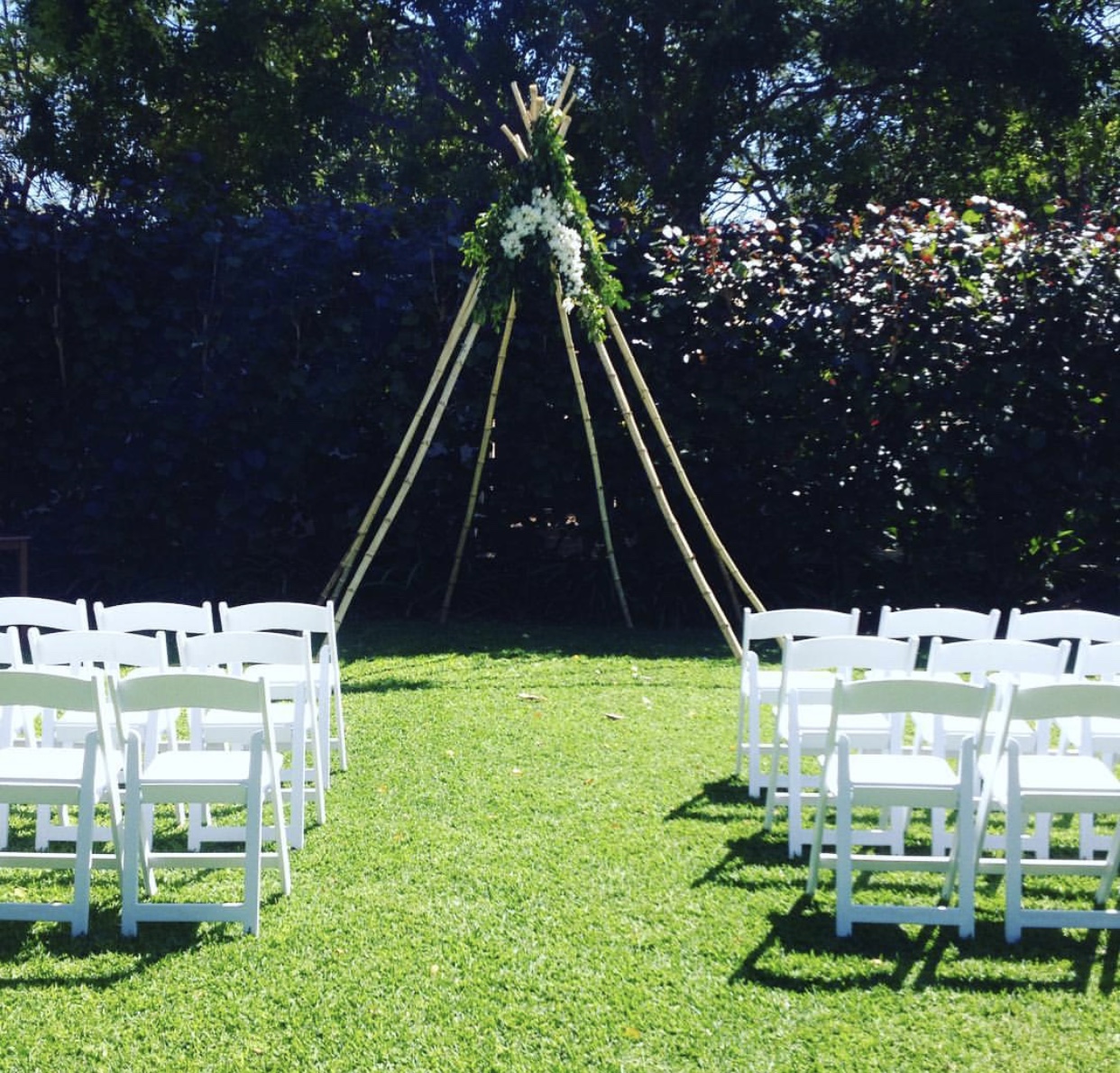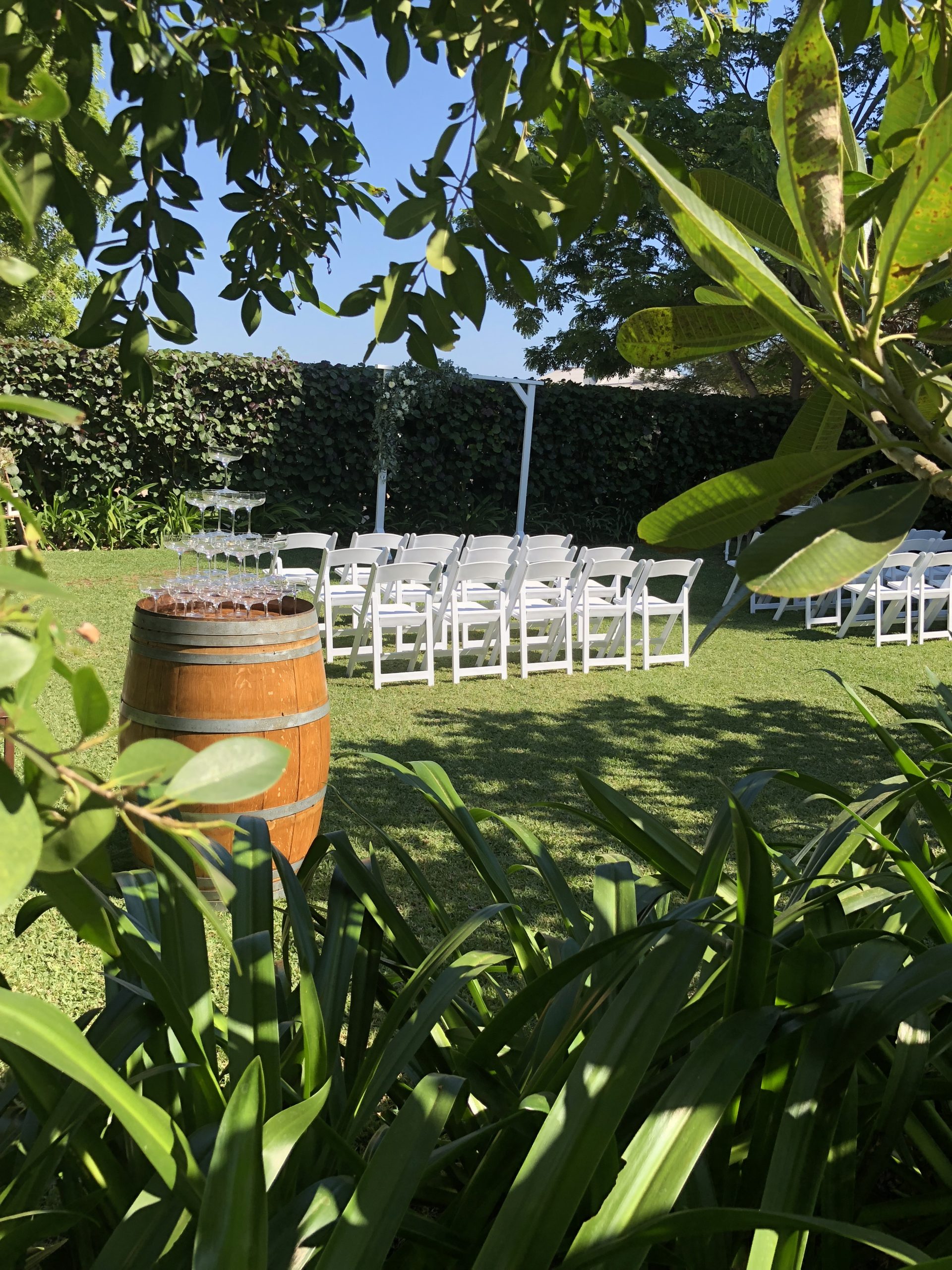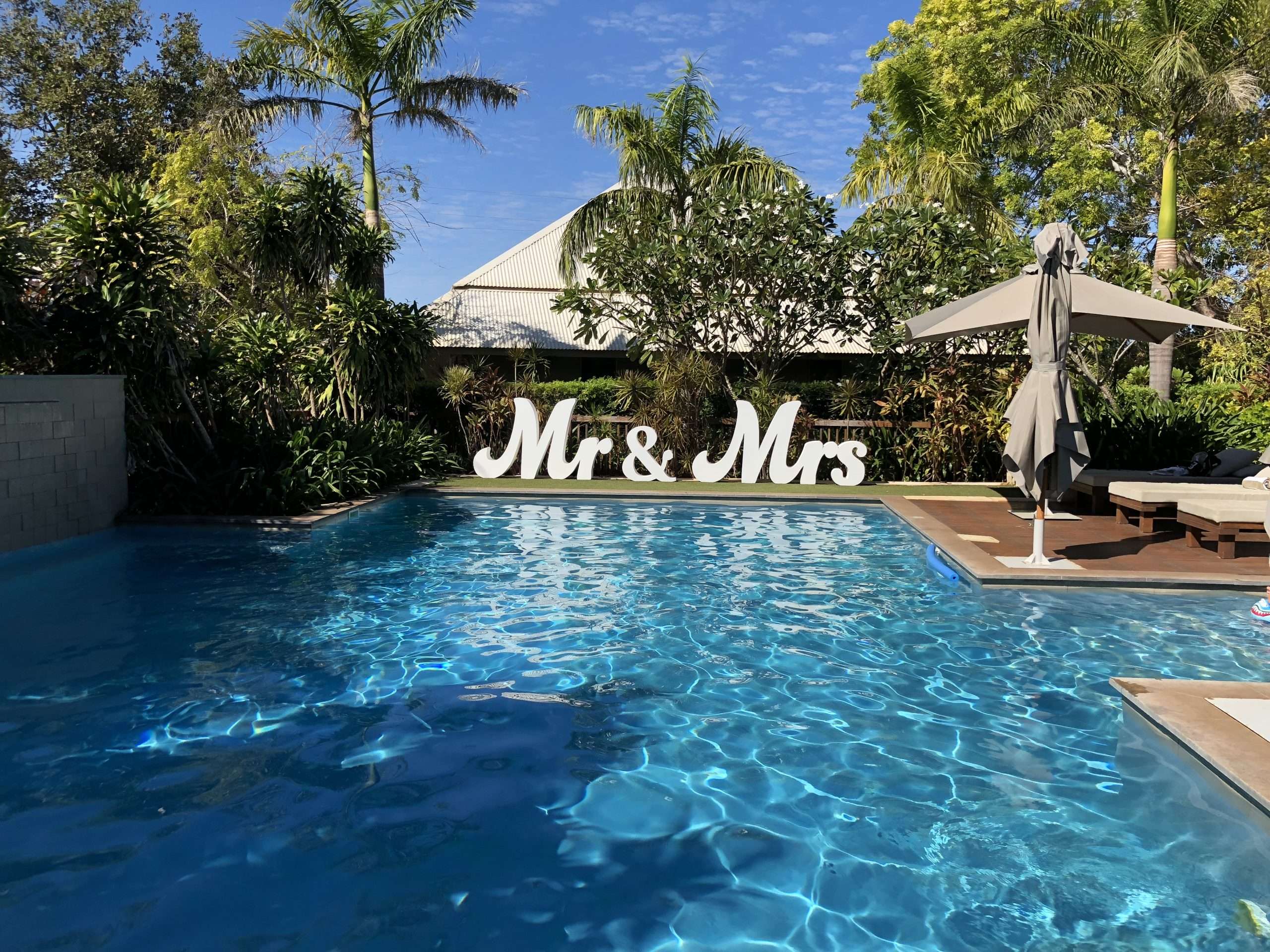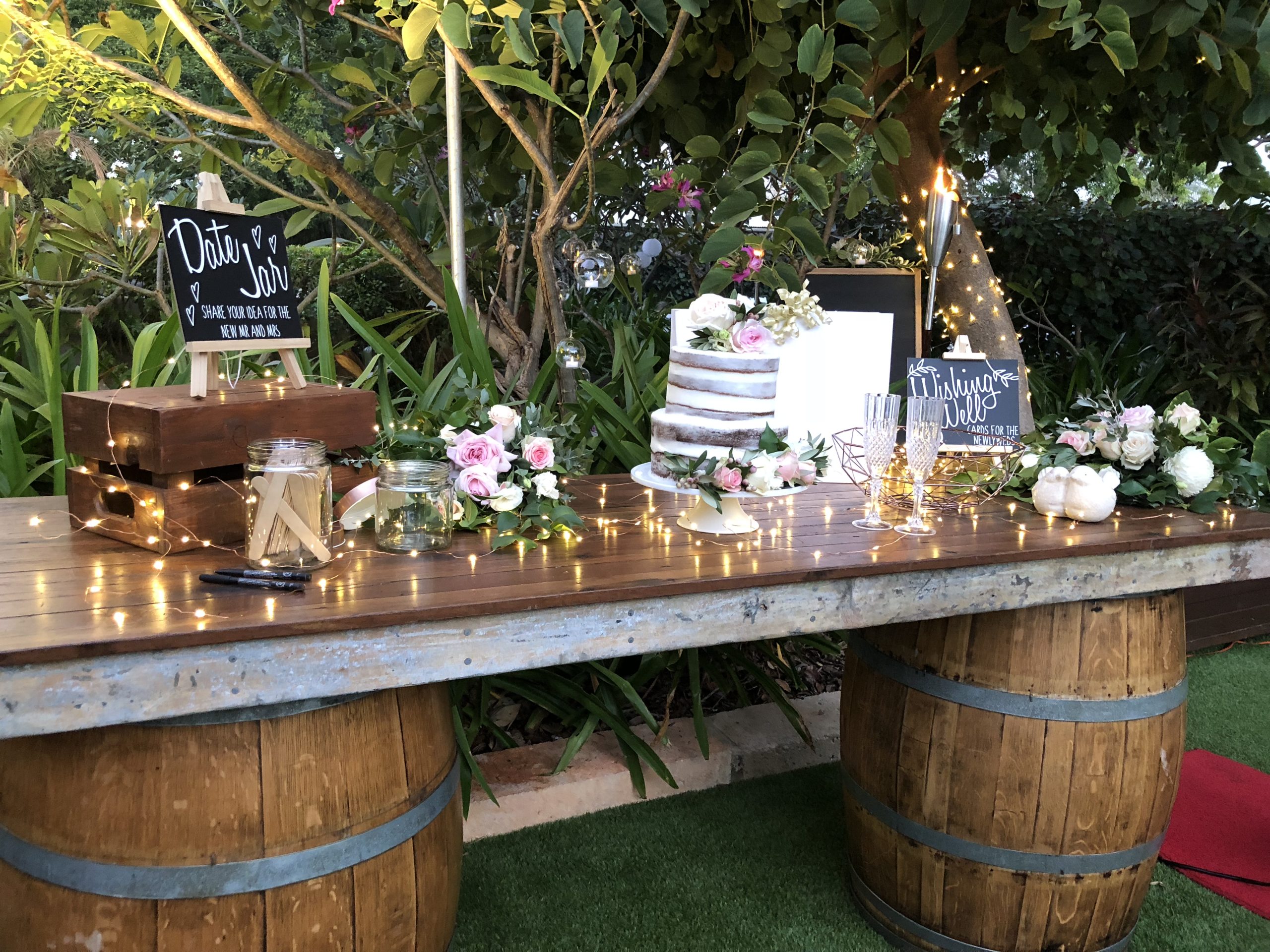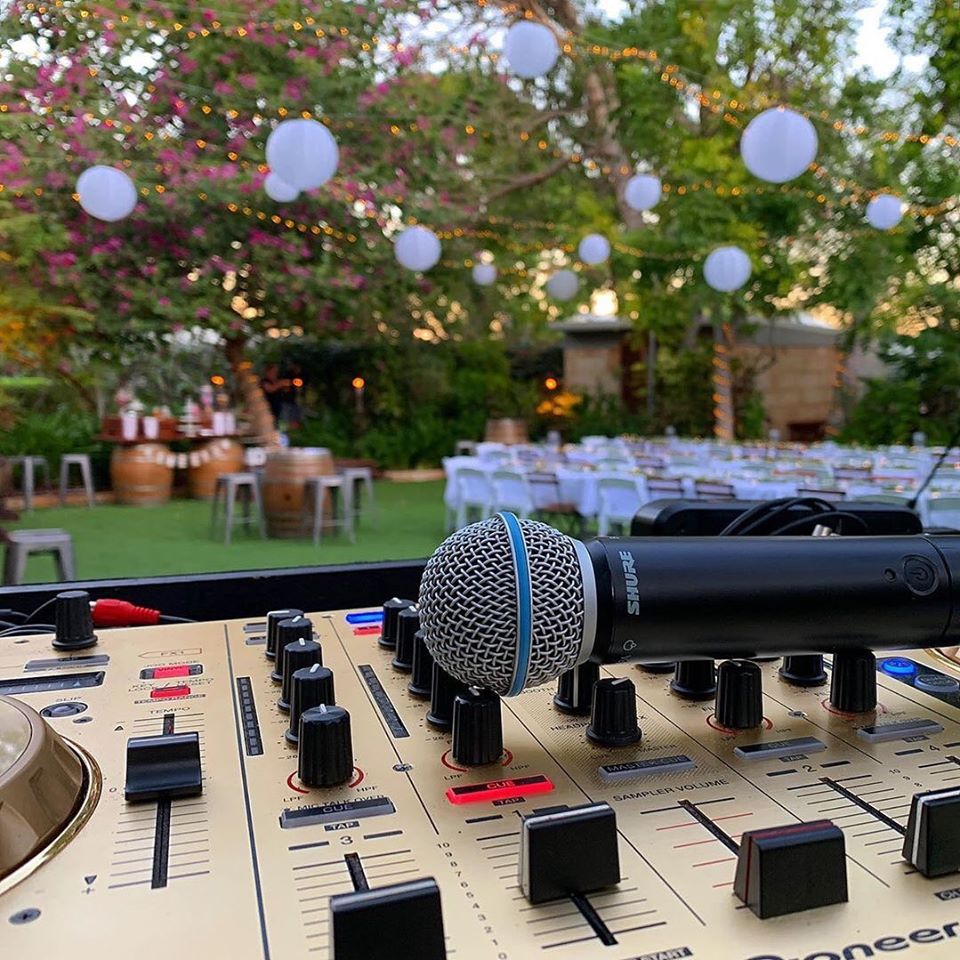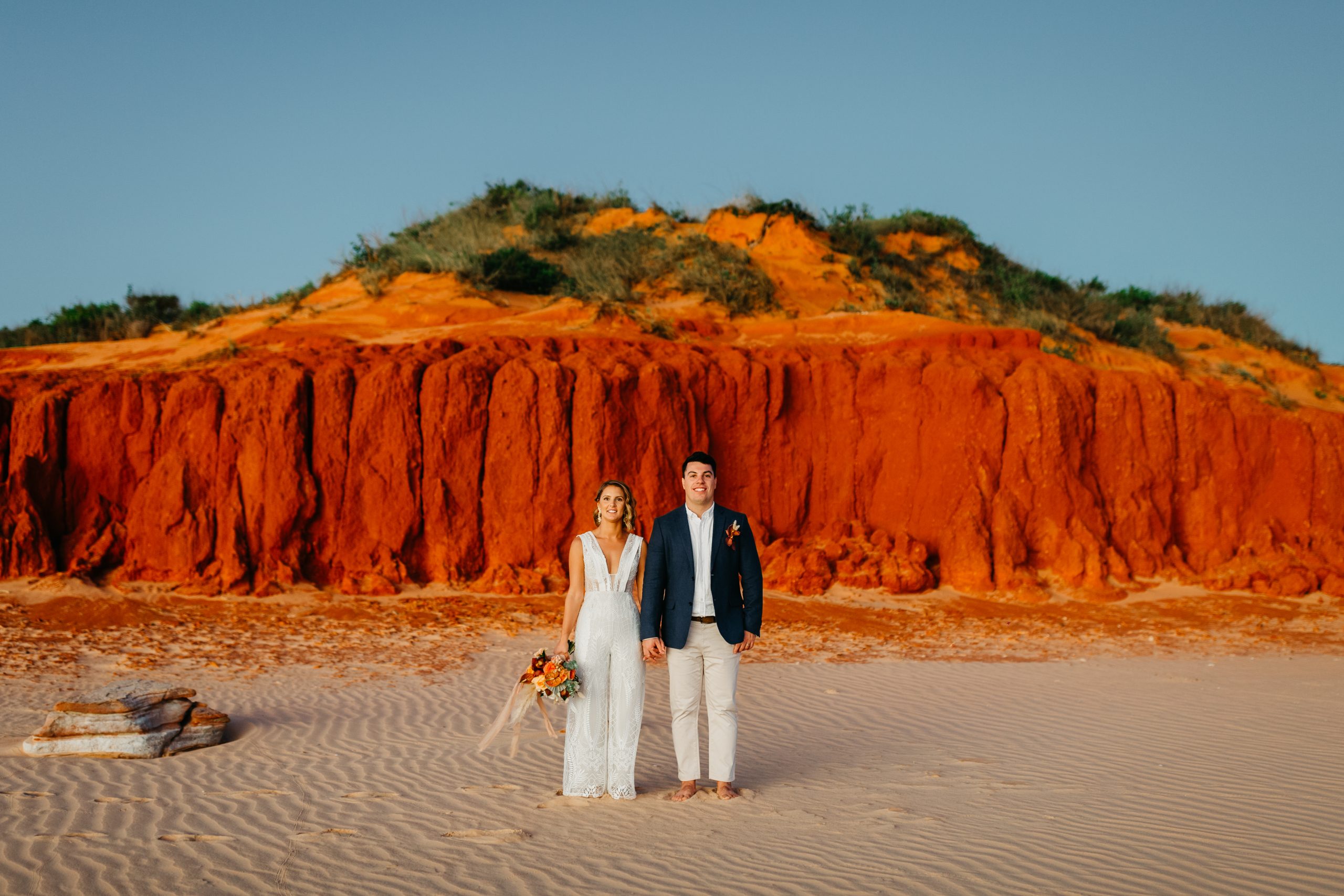 Creating the ultimate Broome Wedding is our specialty at The Billi Resort and we are so very fortunate to have the ultimate Broome Wedding Venue. A wedding at The Billi provides you with your own private resort exclusively for your family and friends to enjoy!
The reception area is set amongst magnificent tropical gardens, on a large area of synthetic grass (which always looks perfect) with ambient fairy lights everywhere! There is a purpose-built stage for entertainment and speeches. This area is fringed by palm trees and evergreen Frangipanis, and has a built in bar for the serving of drinks.
In order to host your event at The Billi we require you to book out the accommodation in its entirety for a minimum of 3 days (with the offer of heavily discounted rates for any additional nights stay). There is a venue fee on top of this, but essentially you are hosting the function yourself so all alcohol, food and entertainment you can provide, which has enormous cost benefits overall.
OUR WEDDING CO-ORDINATOR
Wedding co-ordination is made easy as you will also have direct contact with our wedding co-ordinator Lauren at no extra cost to you. Lauren has extensive experience planning dream weddings at The Billi and throughout Broome. She will be on hand to help make your dream wedding a reality.
Lauren will help you you every step of the way, which can range from putting you in direct contact with local businesses, caterers, photographers, entertainers and assisting with planning group itineraries for you and your guests whilst they are in Broome. Her role is to provide one-on-one support through the planning stages right up until your wedding day, helping you plan your perfect wedding and ensuring the day runs smoothly, so you can enjoy all the special moments with your family and friends. It also means you can arrive to a perfectly set up ceremony and/or reception just how you envisioned. Lauren will liaise with all vendors prior to your wedding and be onsite on your wedding day to set up and coordinate with all vendors and be the go-to person should any issues arise. She is also available to meet with you onsite at The Billi or if you prefer you can schedule in a phone meeting to discuss all your wedding plans and ideas. Together you will make your special day exactly how you imagined.
♡♡♡♡
Please note that we almost fully booked for 2024 – enquire NOW to avoid missing out! We are taking bookings for 2025 and beyond. If you would like more details please contact us and we will be happy to email you an information pack.